John Butler on acoustic grooves
22nd May 2008 | 13:41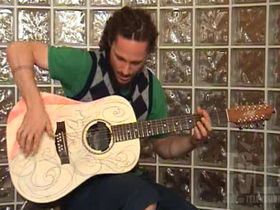 John Butler is a master of groove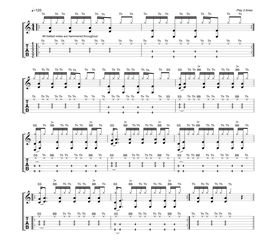 This example shows this in the setting of a Celtic idea. John nails this with flawless timing, you may find it takes a little while to get this level of fluency in your own playing. You should start by repeating the first bar until it has the correct feel.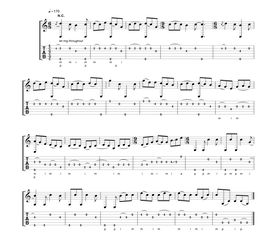 This example shows John's two handed idea. This example shows how John views the fret and picking hand as different parts of a drum kit. Once you have worked on the example, see if you can come up with your own percussive ideas. For the right hand hits in use this Key: Th = thumb, SS =Slap Strings, BB = Behind Bridge.
Acoustic ace John Butler shows you his 'rhythm circles'
John Butler has an unusual setup, he uses an eleven string guitar (a 12-string with the octave third string removed), which he uses a variety of tunings on. For this lesson he was tuned to C G C G C E. 'I didn't like it at first, 'cos it seemed like there were too many Cs and Gs, but now I really like it'.
He is a dedicated fingerpicker, but has had to resort to using false acrylic nails as twelve strings 'eat up' his natural nails.
Live John uses a custom pedalboard which he uses for distorted tones as well as his custom wah-slide solos (all still on his acoustic!)
John's philosophy on playing is a relatively simple one, 'I like to think about what I call the circle of rhythm'. The idea is to take a simple pattern of notes and keep a groove rolling, while moving the pattern around the neck.
You can learn John's licks by following our free tab.
If you want more John Butler video then check out our other video lesson on Modern Acoustic Guitar.
For more information visit the official John Butler website.