Electric Guitar 101: Part 1 - Your first guitar lesson
29th May 2012 | 09:19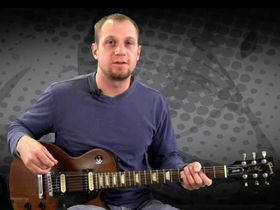 Beginner guitar lessons from JamPlay
Welcome to the first instalment of Electric Guitar 101 – a new series of beginner guitar lessons provided by our friends at online guitar lesson site JamPlay.com.
Lesson one is for brand new players that might be picking up a guitar for the first time, or for those of you who may have a little playing experience, but have a few holes in your knowledge when it comes to things like posture, setting up your amp and the anatomy of a guitar.
Check out the lessons below and if you like what you see, head over to JamPlay.com for more online guitar lessons.
1.1 Introduction
1.2 Parts of the guitar
1.3 Guitar strings explained
1.4 Guitar frets explained
1.5 Holding your pick
1.6 Guitar tuning methods
1.7 Posture and your amp
Want more online guitar lessons? Visit JamPlay.com!