Fender Kurt Cobain Jaguar signature guitar announced
1st Sep 2011 | 09:57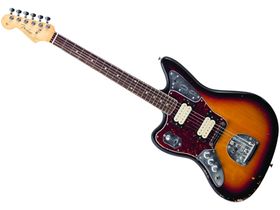 Fender Kurt Cobain Jaguar signature model
Due to be available in both left and right-handed models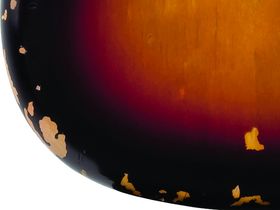 The Finish
The nitrocellulose lacquer has been aged to reflect the beaten finish of Kurt's guitar.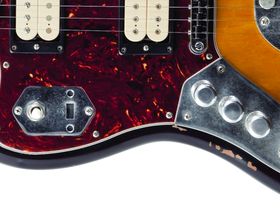 Electronics
Among the modifications are a second volume control and a three-position toggle switch.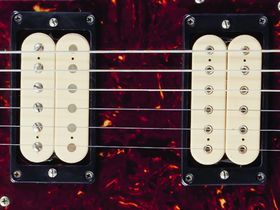 Pickups
DiMarzio PAF and DiMarzio Super Distortion humbuckers in the neck and bridge positions respectively.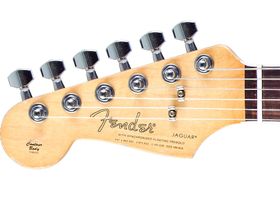 Headstock
Also unusual is the guitar's Strat sized headstock, complete with non-period-correct 'spaghetti' Fender logo.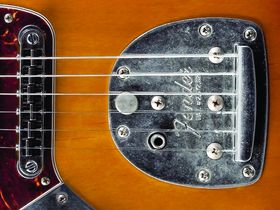 Bridge and Tailpiece
Featuring a black chrome Gotoh bridge and a functioning vibrato (vibrato arm not pictured).
Check out Total Guitar magazine issue 220 (on sale 3 October), where we'll be bringing you the exclusive full story behind the guitar, including the first pictures and interviews with those involved in its development....