Video: Matt Nolan creates awesome bat wing gong
10th Sep 2010 | 09:00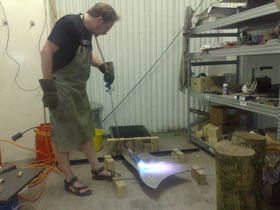 Matt in action
Matt firing the bat wing gong
Note the highly protective footwear Matt has opted for (don't try this at home kids).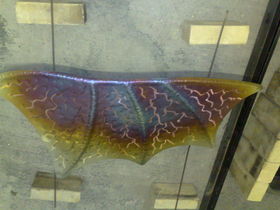 Bat wing gong
The finished product
Check out the finished bat wing gong that Matt made during our visit, pretty cool, huh?!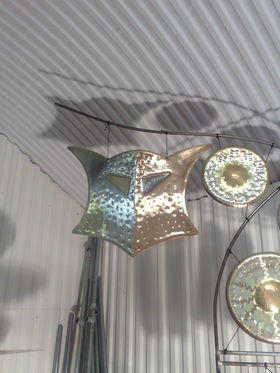 Bat head
Another Nolan creation
In keeping with the bat theme, we found this unspeakably cool gong hanging around Matt's workshop.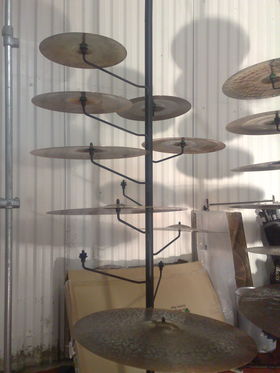 Matt Nolan Custom
Crashes and rides
As well as the more unusual gongs and sculptures, Matt also makes hi-hats, crashes and rides. All of which we can say from experience pack quite a punch.