Rhythm's January Subscriptions sale!
6th Jan 2014 | 15:02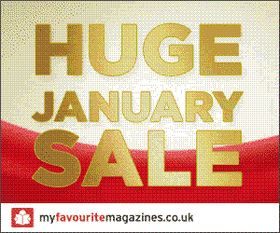 You can get 40% off a Rhythm print subscription right now at myfavouritemagazines.com!
Got the January blues? Well, never mind - we've got just the thing to cheer you up and set you on the right road for 2014. A bargain subscription to the print edition of Rhythm! Get a year's worth of great drummer interviews, expert gear reviews, top drawer tuition and news for 40% less than usual!
Head on over right now to myfavouritemagazines.com and get 40% off a year's subscription to Rhythm in our biggest sale offer of the year!