Rhythm through the years
29th Jul 2013 | 23:00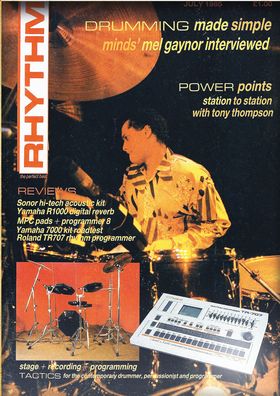 Mel Gaynor
Simple Minds man on Rhythm's first ever cover
Rhythm first hit the shelves in July 1985. Back then, one of the most popular drummers was Mel Gaynor, and he has the distinction of being on Rhythm's first ever cover.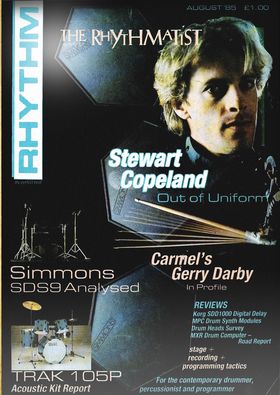 Stewart Copeland
The first of many Rhythm covers for the Police man
Stewart Copeland has made the Rhythm cover many times over the years, showing his enduring popularity among drummers of all genres. This one is from Rhythm's first year, 1985.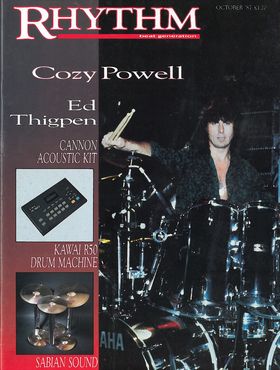 Cozy Powell
The Rainbow and 'Dance With The Devil' drummer
Legendary rock drummer Cozy Powell spoke to Rhythm back in 1987. Cozy's track 'Dance With The Devil' has always been a favourite of rock drummers and Rhythm readers.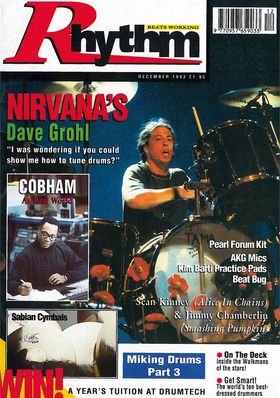 Dave Grohl
Nirvana man speaks to Rhythm
Back in 1993, Nirvana were on top of the world and Dave Grohl was the man behind their hard-hitting drum sound. He spoke to Rhythm on the eve of a US tour, about new album In Utero and "that f**king Teen Spirit song".
Keith Moon
The Who man's posthumous cover appearance
One of many posthumous cover appearances for the tragic and brilliant Who drummer. Rhythm paid tribute with this cover in 1999.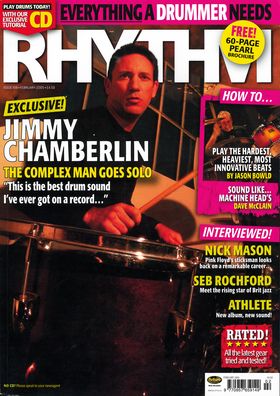 Jimmy Chamberlin
Smashing Pumpkins man makes the cover
Jimmy Chamberlin, drummer with alt-rockers Smashing Pumpkins has always been popular with Rhythm readers for his deft, jazz-inflected rock chops. He made Rhythm's cover back in 1995.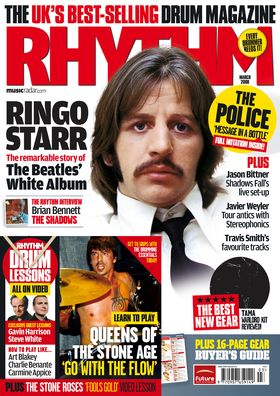 Ringo
Ringo Starr
The Beatles man was on our cover in 2008.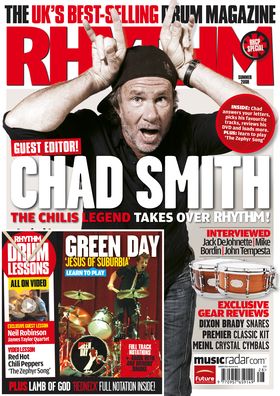 Chad Smith
The Red Hot Chili Peppers' funky monk
The ever-popular Chad Smith has appeared on several Rhythm covers, this one from 2008.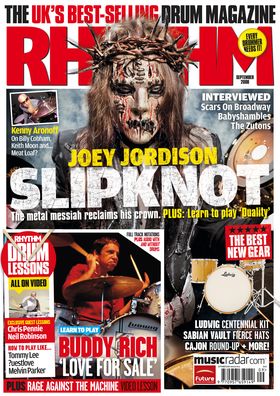 Joey Jordison
Slipknot's masked drum genius
The controversial Slipknot star was voted Greatest Drummer of the Last 25 Years in 2011 - here is his first cover, from 2008.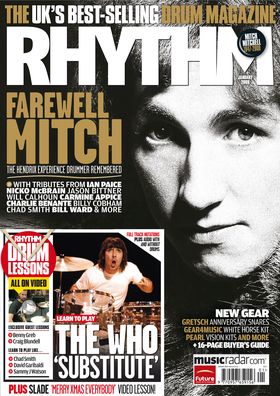 Mitch Mitchell
A tribute to the Jimi Hendrix Experience legend
Mitch Mitchell, the genius behind the kit for the Jimi Hendrix Experience, sadly passed away in 2008. Rhythm paid tribute with this issue.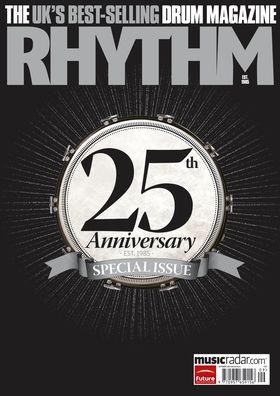 Happy Birthday Rhythm
Rhythm celebrated its quarter-century
In 2010, Rhythm celebrated 25 years as the UK's top drumming magazine with a special tribute issue that roped in the stars of the drumming world to sing our praises!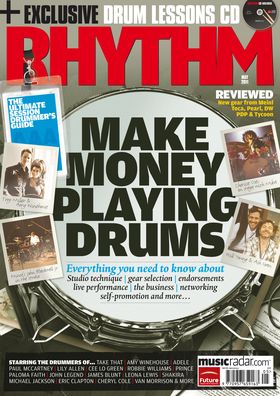 Make Money Playing Drums
Rhythm is always on hand to help your drumming careers!
In 2011, Rhythm rounded up some drumming and music industry experts to dish out advice on how you can make money doing what you love – playing drums!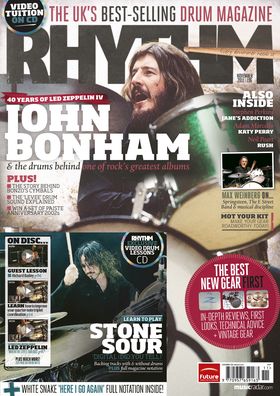 The Making Of Led Zeppelin IV
How Bonham got that sound...
In 2011, Led Zep IV was 40 years old - in tribute, Rhythm spoke to many of those involved in the recording of their – and John Bonham's – masterpiece, including engineer Andy Johns.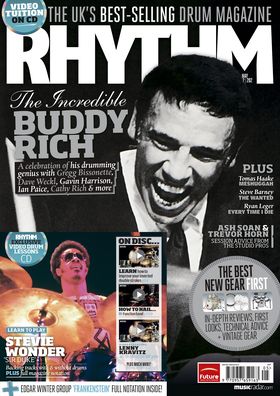 Buddy Rich Tribute
A tribute to the jazz and big band master
In 2012, 25 years since the great man's passing, Rhythm paid tribute to the incredible Buddy Rich, and spoke to the drummers involved in the Buddy Rich Memorial Concert in London.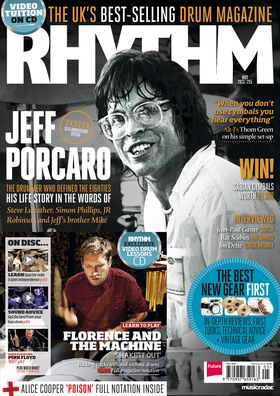 Jeff Porcaro
The Toto and session legend remembered
Jeff Porcaro's was THE drum sound of the 1980s, and Rhythm paid tribute to the Toto man with the help of his Toto bandmates and brothers.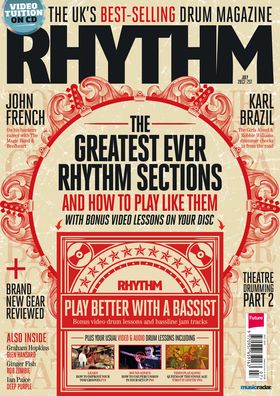 Greatest Ever Rhythm Sections
The best drums and bass partnerships of all time
Following on from a poll on MusicRadar/Rhythm, we rounded up the Greatest Rhythm Sections of All Time, as voted for by Rhythm readers!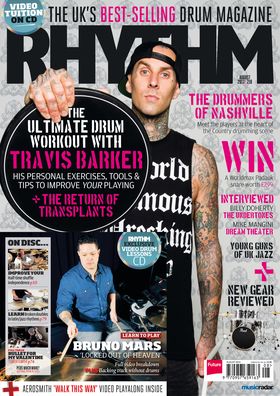 Travis Barker
Blink-182 and Transplants drummer's ultimate workout
Another drummer who has appeared on the cover of Rhythm several times is the irrepressible Travis Barker, of Blink-182, Transplants, +44 and Box Car Racer. Here he gave us his ultimate drum workout!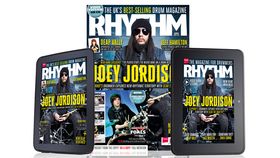 Rhythm today
Today, Rhythm continues to bring you
So to today, and Rhythm continues to bring you the best covers - even if they're also in digital formats!
You can take advantage of our fantastic back issues offer blah blah