MIA Awards: vote for the percussion product of the year
5th Sep 2012 | 10:25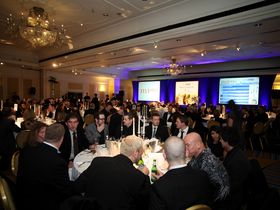 Choose from the MIA's shortlisted products
The UK Music Industries Association (MIA) has just launched its 2012 MIA Awards, which are designed to celebrate "the best selling and most reliable and innovative products and retail initiatives in the UK".
In preparation for the awards ceremony on 22 November, the MIA wants you to vote in its percussion product of the year category, which is sponsored by Rhythm.
The list of nominations is below. This was drawn up by the MIA and is designed to "celebrate products that have been commercially successful in UK shops over the past year and have shown a good balance of innovation, quality and reliability".