What's the best VST plug-in effect in the world today?
23rd Feb 2012 | 10:20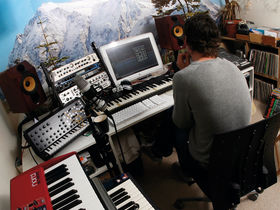 UPDATE: Vote for your favourite now!
UPDATE: Nominations have now closed - vote for your favourite plug-in below.

While it's fair to say that the average DAW now comes fit to bursting with decent effects processors, that doesn't stop the majority of producers from adding to their line-up of tools by buying a few third party plug-ins.
Whether it's by purchasing a new compressor, reverb, delay, distortion or any other kind of effect - either common or garden or esoteric - we all like to spice up our music making lives in one way or another.
So, MusicRadar's latest mission is to compile the ultimate list of great plug-in effects - the best VST and AU processors in the world today, in other words - and we want you to nominate your favourites.
We realise that this is a pretty wide and varied market, so the best advice we can give you when you're deciding what to nominate is to consider the plug-ins that you really couldn't be without. Or to put it another way, the ones that go above and beyond anything that comes built into your DAW and offer something genuinely better/different.
One more thing: don't worry about nominating free plug-ins at this stage; they're covered elsewhere on MusicRadar, and we'll be updating our list soon…