VIDEO: Andy Munro introduces sE Munro Egg Monitors
5th Oct 2011 | 16:33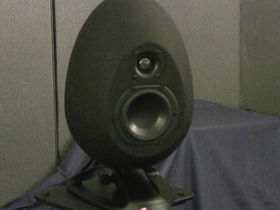 Revolutionary egg-shaped monitors from sE Electronics and Munro Acoustics
At last month's Producer Sessions Live event at London's SAE Institute sE Electronics gave us a sneak preview of their new collaboration with Munro Acoustics.
The project involves a range of cutting-edge, egg-shaped studio monitors, sensibly named the sE Munro Egg Monitors. At PSL the company was displaying the smallest of the range, codenamed 'Baby Egg', and Andy Munro was on hand to explain more.
Check out the video above to find out more.