Studio tour: Sharooz
16th Apr 2014 | 15:30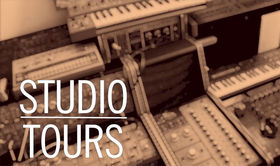 It's drum machines and synths galore as we take a trip around the DJ/producer's musical "cave"
DJ and producer Sharooz, AKA Sharooz Raoofi, gives us a VIP tour of his amazing London studio.
There are stacks of synths and drum machines and a full acid synth jam too! Check out the video above to watch the full tour.