Round-up: Reason Rack Extensions
20th Sep 2012 | 14:50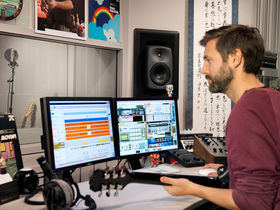 33 instruments and effects
Reason Rack Extensions are software instruments and effects that can be used in Reason 6.5 and Reason Essentials 1.5. They can all be purchased (or in some cases downloaded for free) from the Propellerhead Shop.
What follows is our guide to what's currently available. Where applicable, we've included links to MusicRadar reviews of plug-in versions of the Rack Extensions. Bear in mind, though, that these will offer slightly different feature sets to the Reason editions.
The Rack Extensions are listed in alphabetical order by developer name.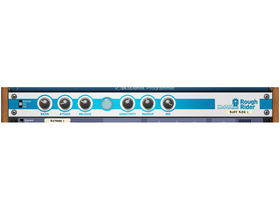 Audio Damage Rough Rider
€25
Audio Damage keeps it simple with a compressor that "just sounds good".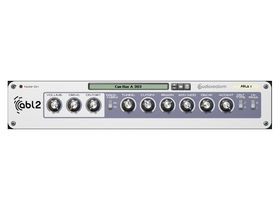 AudioRealism ABL2
€49
A bassline synth that promises to accurately emulate every aspect of Roland's classic TB-303.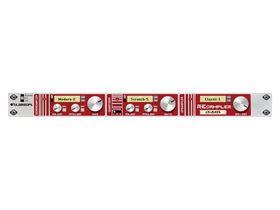 NEW! Blamsoft Resampler
€19
Blending aliasing distortion and quantisation, Resampler can produce a range of bitcrushing effects. Use it for 'talking' basses, chiptune-style sounds and more.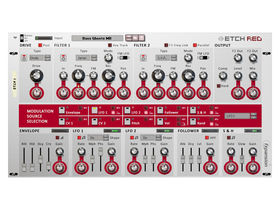 FXpansion Etch Red
€39
A filtering effect based on FXpansion's DCAM circuit-modelling technology.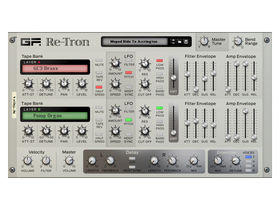 GForce Software Re-Tron
€59
With the M-Tron, GForce brought the Mellotron back to life as a plug-in. Thanks to Re-Tron, Reason users can now get their hands on this tape replay keyboard.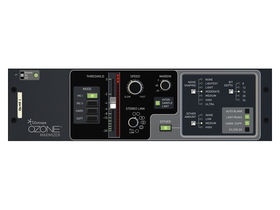 iZotope Ozone Maximizer
€65
Ozone certainly knows a thing or two about mastering tools - here's an adapted version of the Mazimizer from its Ozone package.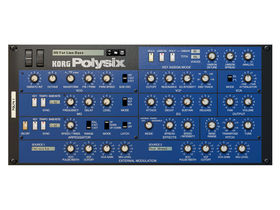 Korg Polysix
€39
A Rack Extension version of Korg's '80s polysynth. The Reason version adds 32-voice polyphony, 16-voice unison (with detune/spread function), flexible external modulation settings, MIDI clock synchronization, and a spread function to the original's features list.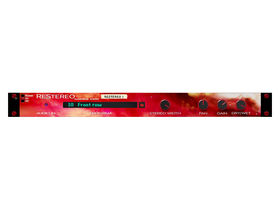 NEW! Numerical Sound ReStereo
€55
Make your mono tracks sound like stereo ones while preserving bass and clarity. You can choose from 25 stereo fields.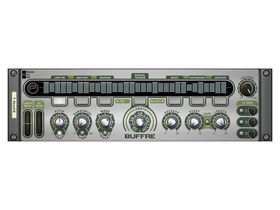 Peff Buffre Beat Repeater
€39
Reason legend Peff brings an audio looping device that repeats and scrubs audio in sync with your song's tempo.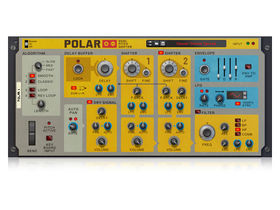 Propellerhead Software Polar
€55
Propellerhead's old-school harmonizer and pitch shifter.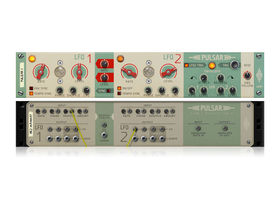 Propellerhead Software Pulsar
Free for a limited time
Pulsar LGM-1 is a dual-channel modulation effect that can add variation to your sounds and be used to create completely new ones.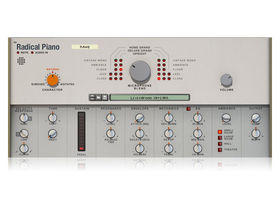 Propellerhead Radical Piano
€79
Three sampled pianos and enough tweakability to create an infinite number of your own.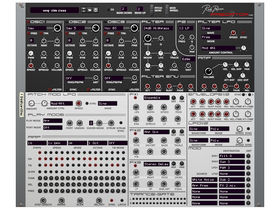 NEW! Rob Papen Predator RE
€99
Designed to be a 'go to' synth for contemporary music, Predator comes with close to 4,000 presets and puts all its controls right in front of you.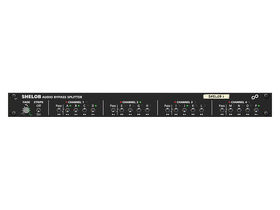 NEW! Shelob Audio Bypass Splitter
€7.50
Reason might have its Spider devices, but this "super arachnid" takes things a step further by serving as a 4-in/20-out splitter.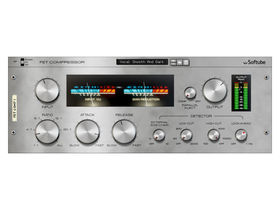 Softube FET Compressor
€99
Modelled on a famous solid-state compressor but with added features of its own, the FET promises maximum versatility.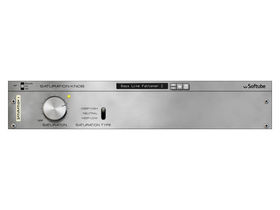 Softube Saturation Knob
Free for a limited time
A one-knob distortion unit that can be used to fatten-up basslines, add shimmer to vocals or squash drum loops.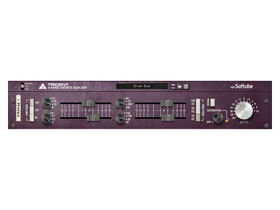 Softube Trident A-Range
€99
Modelled on the Trident A-Range consoles, this channel strip offers four-band EQ and high-/low-pass filters.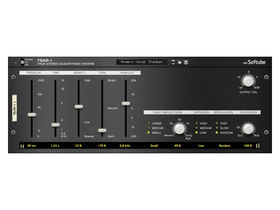 Softube TSAR-1 Reverb
€119
A contemporary algorithmic reverb that promises all the power, detail and sophistication that you need.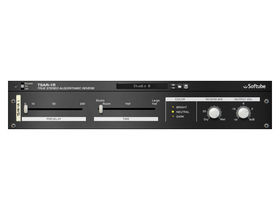 Softube TSAR-1R Reverb
€39
The little brother to the TSAR-1, this reverb comes with an interface that won't leave you scratching your head.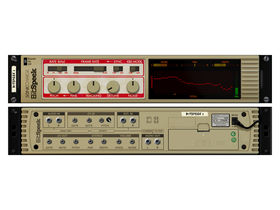 Sonic Charge Bitspeek
€39
A "pitch-excited linear prediction codec effect". Or to put it another way, a device that can emulate everything from speaking toys to a vocoder and talkbox effects.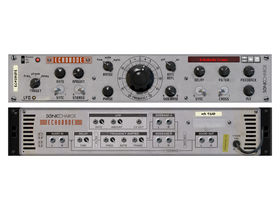 NEW! Sonic Charge Echobode
€19
A frequency shifter combined with a delay, this device is also capable of producing phaser, flanger and chorus effects.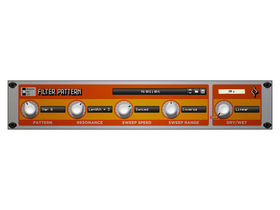 Sugar Bytes Filter Pattern
€25
An "animated" filter effect that has lots of possibilities but a simple control set.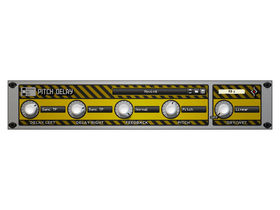 Sugar Bytes Pitch Delay
€25
An effect that combines delay, pitchshifting and filtering.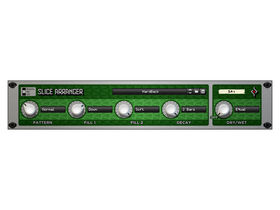 Sugar Bytes Slice Arranger
€25
Slice up and re-order your audio. You can re-arrange drum beats, instrumental parts or anything else.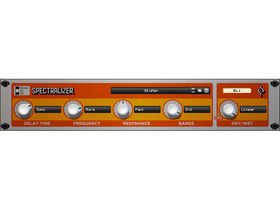 Sugar Bytes Spectralizer
€25
A filter bank with 32 delays, each of which has its own delay time and filter frequency. "Instant fun" with your audio is promised.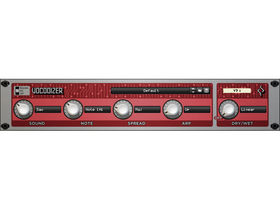 Sugar Bytes Vocodizer
€25
Vocodizer enables you to recreate the classic vocoder sound while also giving you further options. Use it like an instrument to create independent melodies, rhythms and sounds.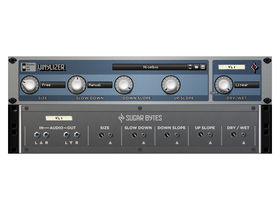 Sugar Bytes Vinylizer
€25
If you want the stop/start effect that's typical of vinyl scratching, take this RE for a spin. Use it to create breaks and glitches.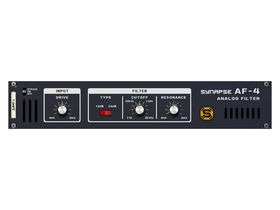 Synapse Audio AF-4 Analog Filter
€39
Based on the transistor ladder design, this is a virtual analogue low-pass filter.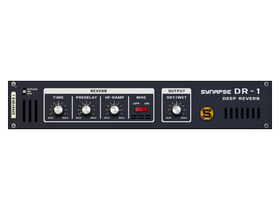 NEW! Synapse Audio DR-1
€32
This reverb is inspired by a high-end hardware unit from the '80s and promises a deep, lush sound.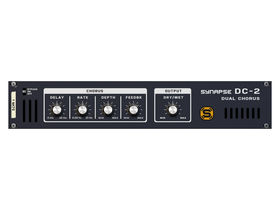 Synapse Audio DC-2 Dual Chorus
€32
A two-stage chorus effect that promises a warm, sweeping stereo effect.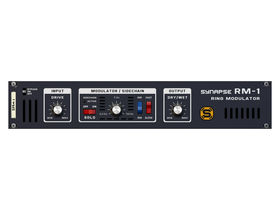 Synapse Audio RM-1 Ring Modulator
€65
A virtual analogue ring modulator with what's billed as a "unique soft-saturation characteristic".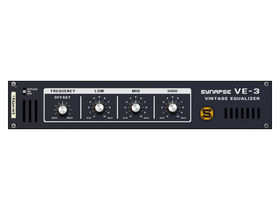 Synapse Audio VE-3 Vintage Equalizer
€25
A model of a 3-band analogue tone stack from a '50s guitar amp. Its coupled passive circuits promise to give it a unique sound.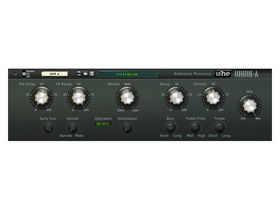 NEW! u-he Uhbik-A
€15
This ambience/reverb extension keeps things subtle and simple. The combination of early reflections with different plate algorithms can be dialled in with a single knob.