New Daft Punk album in the works
30th May 2008 | 13:27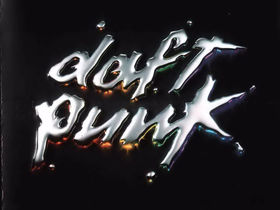 First studio set since 2005's Human After All could be on the way
Reaction to their last studio album, 2005's Human After All, may have been mixed, but the prospect of some new material from Daft Punk is still one that MusicRadar is pretty excited about.
Busy P, a friend of the duo and former manager (he's just decided to step down from the post) has revealed in an interview with In The Mix magazine that Thomas Bangaleter and Guy-Manuel de Homen-Christo are currently at work in their Paris studio.
Daft Punk's most recent release was the rather splendid Alive 2007 set, a recording of one of the band's acclaimed live shows, so here's hoping that they come back re-invigorated.
On the downside, there's currently no album name or release date to tell you about, so we could be waiting a while for the new songs to arrive. This being the case, we won't take our robot suits out of storage just yet.
By Ben Rogerson