NAMM 2010: New Mellotron plus modular madness in pictures
14th Jan 2010 | 19:42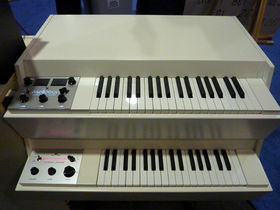 New Mellotron
The new digital Mellotron on top of an analogue Mellotron Mk VI, exhibited at the Big City Music stand at NAMM 2010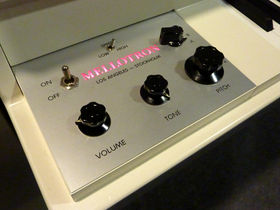 Analogue Mellotron
The Mellotron Mk VI is fully analogue and is, of course, powered by...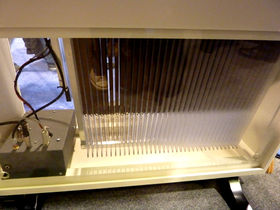 Under the hood
...tape loops! How cool does that look?!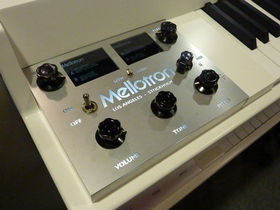 New digital Mellotron
This one's new for the NAMM show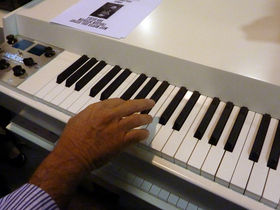 Digital Mellotron keyboard
The keys are finished just like those of a piano, with wood grain visible on the black notes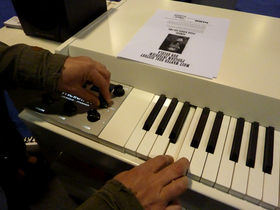 Live tweaking
Using the mix control to blend sounds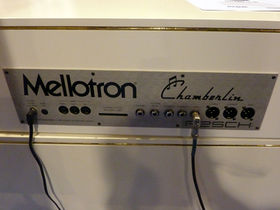 The back panel
Connectivity ahoy!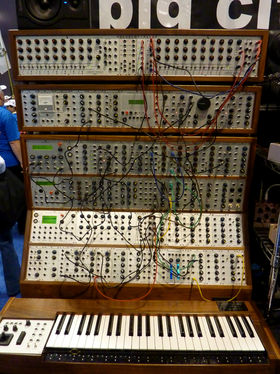 Analogue Systems 8500
Elsewhere on the Big CIty Music stand, we find this modular monstrosity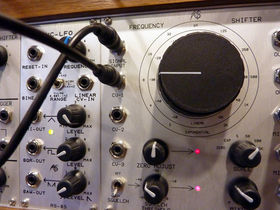 Frequency Shifter
An unbelievably cool-looking massive knob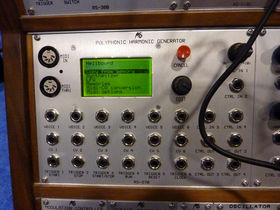 Polyphonic generator unit
Hang on a second, 'Analogue' Systems... is that a MIDI unit?!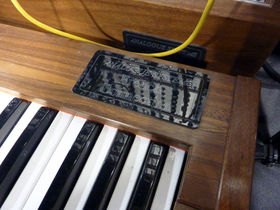 French Connection
Pretty much the only Ondes Martenot-a-like CV controller on the market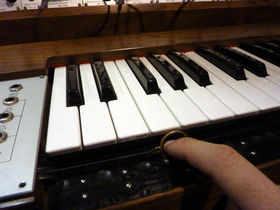 Sliding Ring
The Ondes Martenot is famous for its sliding ring controller, which (on the French Connection) outputs a CV
Control Panel
The French Connection costs around £1000, although a cut-down unit called the Demon will set you back £550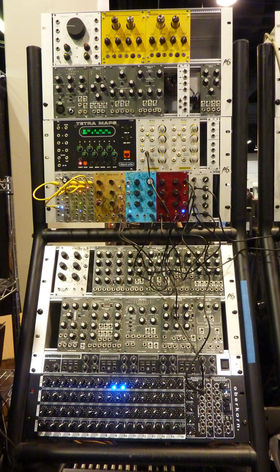 More modular madness
Not only is it cool but it slips right inside a laptop bag too...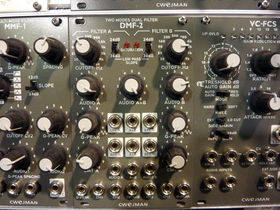 Cwejam units
Started in the '70s, Cwejman is still going strong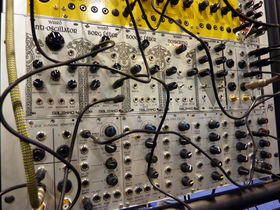 Wiard units
Borg Filter? We hope Wiard aren't suggesting that modular synthesists are mostly nerdy-looking Star Trek geeks... ahem.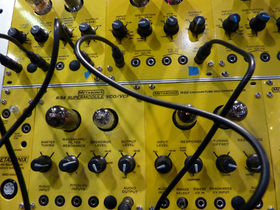 Metasonix units
Available in yellow, apparently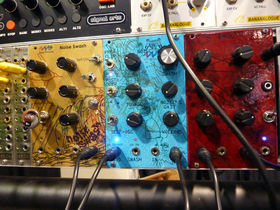 Crazy effects
Big City has some nice boutique-y modules on show, too
A tour of the Big City Music stand
The new digital Mellotron on top of an analogue Mellotron Mk VI, exhibited at the Big City Music stand at NAMM 2010