Musikmesse 2011: Nord teases new hardware
1st Apr 2011 | 15:52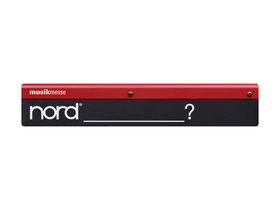 An update or something different?
It's officially Musikmesse teaser season, and Nord is getting into the spirit of things by releasing a promo image that indicates that it'll be releasing a new piece of hardware in Frankfurt next week.
What this will be remains to be seen, though the image does suggest that it'll come in the now familiar red Nord livery. See if for yourself at the Nord UK Facebook page - we'll have all the official details on 6 April.