Musikmesse 2010: Da Fact Karlax controller in pictures
26th Mar 2010 | 11:20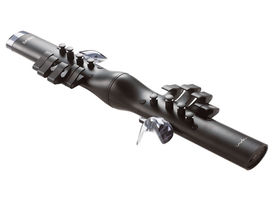 Front perspective
She's a looker, isn't she?
FRANKFURT MUSIKMESSE 2010: We first heard about Da Fact's Karlax controller last year, but it was only this week that it got its official unveiling. MusicRadar posted the press release yesterday, but mere words don't really do justice to what is one of the most stunning controllers we've ever seen.
Fortunately, Da Fact has been good enough to furnish us with the definitive collection of Karlax photos. Before you start browsing them, though, put a cushion on the floor so your jaw has something soft to land on.
Our message to the Eigenharp? You have a serious rival.
Front perspective zoom
Sensor overload
Karlax is a wireless controller that uses MIDI over USB (we'll have to wait and see exactly how that works). It's designed to give musicians total freedom and, to this end, features a range of high-resolution sensors.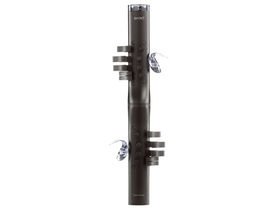 Front straight on
Pistons and keys
What kind of sensors are we talking about, then? Karlax has "pistons, keys, switches, benders, triggers, a rotation axis and an inertial unit (comprising an inclinometer, accelerometer and a 3-axis gyroscope)." These can all be activated individually or simultaneously.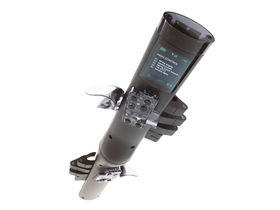 Back perspective
The screen
Although Karlax is designed to be used as a controller for your Mac or PC software, Da Fact claims that users will be able to leave their computers off-stage. Why? Because Karlax also boasts an embedded screen for displaying and editing settings.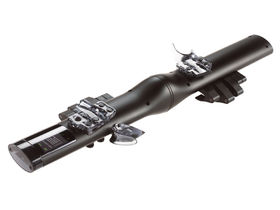 Rear perspective
Easy does it
Although Karlax is stuffed with control options, its developer believes that these can be accessed in a simple and intuitive manner.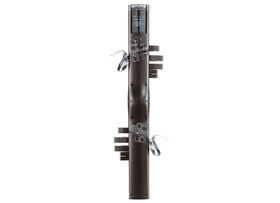 Rear straight on
The price
So, how much would you pay for a controller like this? The estimated price is €3500 (and that's not even including VAT), which means that it's in a similar bracket to Eigenlabs' Eigenharp Alpha.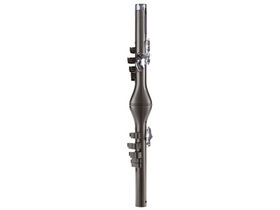 Right side
Availability