Musikmesse 08: Antares Avox 2 adds new vocal processors
12th Mar 2008 | 10:06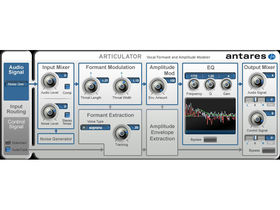 Articulator is a modern-day talk box.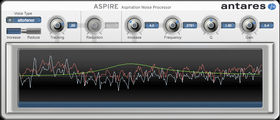 Adjust a vocal's breathiness with Aspire.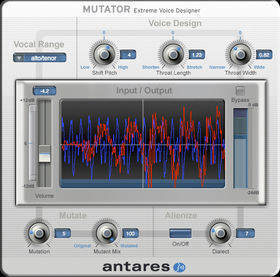 Mutator enables you to produce all kinds of out-there sounds.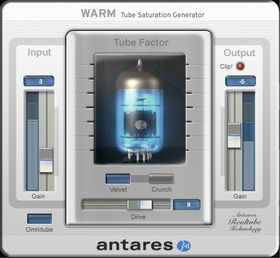 Warm up your vocal with, er, Warm.
Expanded plug-in bundle from the makers of Auto-Tune
Launched in 2005, Antares' original Avox bundle contained five vocal processing plug-ins. At Musikmesse 08 the company will release Avox 2, which adds another five to the set.
One of the additions isn't actually new – the Harmony Engine harmony generator was released towards the end of 2007. This puts four independent voices at your disposal and enables you to create passable harmony parts reasonably quickly.
There are four genuine newcomers, though, the first of which goes by the name of Mutator. Billed as an extreme voice designer, this features a range of processing tools and is said to enable the creation of all kinds of vocal weirdness.
Next, there's Articulator, a vocal formant and amplitude modeller. This is described as a modern-day version of the talk box and is suitable for use on guitars and synths (as well of vocals, of course).
Warm, meanwhile, is a tube saturation generator that's based on Antares' Tube plug-in. Designed, naturally enough, to warm up your vocal, it's said to be light on CPU usage.
Finally, there's Aspire, the aspiration noise processor. Using this, you can adjust the breathiness of a vocal while keeping its harmonic characteristics intact.
When combined with the original Avox plug-ins – Throat, Duo, Choir, Punch and Sybil – these new tools look set to form a comprehensive vocal processing solution. Avox 2 will ship in April - it's Mac- and PC-compatible and supports the VST and Audio Units formats – and has a US list price of $599.
You can find out more on the Antares website.