Funkagenda In The Studio with Future Music 2009
4th Dec 2012 | 11:27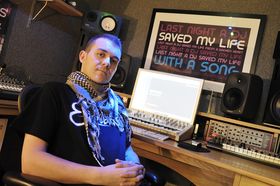 More 20th anniversary celebrations mean more classic videos from FM's In The Studio archive!
Back in 2009, Future Music visited Toolroom Records HQ and went in the studio with the blistering talent that is Adam Walder, aka Funkagenda.
Check out the video above and watch Funkagenda deliver over two-hours of tips, tricks and techniques.
We're uploading classic videos to celebrate 20 years of Future Music Magazine. Be sure to check us out on YouTube, Twitter and Facebook.