Delora rsTouch app for Propellerhead Reason
17th Sep 2012 | 13:32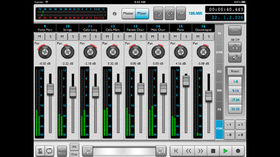 rsTouch app screen 1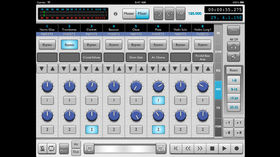 rsTouch app screen 2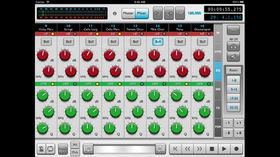 rsTouch app screen 3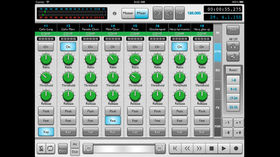 rsTouch app screen 4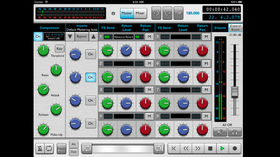 rsTouch app screen 5
Emulating the look and feel of Reason, this new app let's you take control of Reason's mixer and transport functions with a simple swipe and a poke.
Delora's rsTouch app aims to free-up screen real-estate for your sequencer and other racks by letting your iPad take care of Reason's mixer and transport sections.
Showing all the famous faders, EQs and metering of the main software and allowing multi-touch control, the app will happily work over a wired MIDI connection or via an iOS wireless MIDI connection.
It's available now from Apple's App Store priced at £6.99/$9.99.
Delora rsTouch features
Control transport functions (Beginning, Backward, Forward, Pause/Stop, Play, Record)
Toggle Loop and Metronome on/off
Click settings changeable in popup
Eight Channel names and numbers displayed on all Mixer screens
Access more than eight channels by one, by eight or with user programmable bank buttons
Multi-touch Fader control of channel levels; value displayed
Channel meters
Adjust Pan level for every channel; value displayed
Mute or Solo any channel
Reset/clear all mute or solo enabled channels
Dynamic displays show playhead timecode and bar-beat location
Tempo displayed; changeable in popup
Tap tempo
Big meter displayed; reset all overs; settings controlled in popup
Master screen mimics Reason's master section controls
Undo or Redo last action
Dim (lower) volume on all Mixer screens
Alt and Dub record options
Edit up to 8 send levels per channel
Enable/bypass and edit up to 4 parameter settings for inserts
Step through inserts
EQ screens mimic Reason's Channel EQ editing capability
Dynamics screens mimic Reason's Channel Compressor and Gate editing capability
IN screen mimics Reason's Channel Input editing capability
Set Start and End Loop positions
Move to new playhead position using the slider strip
Double tap most faders and rotaries to default position
Preference setting for faders to "jump" on touch
Preference setting to disable iPad sleep mode (Autolock)
Retina display graphics support