BPM 2010: new DJ/music making gear in pictures
6th Oct 2010 | 14:21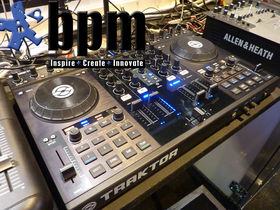 In the mix
Forget, for the moment, the squeal of electric guitars, for last weekend's BPM show in Birmingham was all about low-end bass throb. Said to be "Europe's biggest event dedicated to DJing, electronic music production and club culture," it played host to exhibitors and visitors from all walks of hi-tech creative life, including MusicRadar.
Camera in hand, we trod the hall checking out stands and the products sitting upon them. And now, in a photographic sense at least, so can you.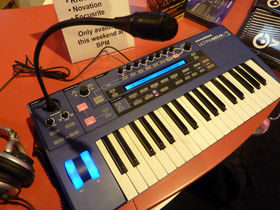 Novation UltraNova
Almost ready to launch
In advance of its release later this year, Novation was showing off an almost-finished version of its UltraNova synth. Curiously, it seems a little bigger than we imagined it to be - think Roland GAIA SH-01 rather than Korg microKorg - but this certainly isn't a problem, and the build quality feels good. We'll be bringing you a review as soon as possible.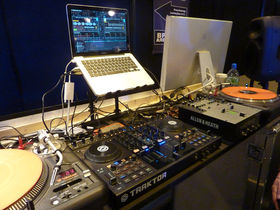 Native Instruments Traktor Kontrol S4
NI 4-decks the hall
It's just been announced that Native Instruments' Traktor Kontrol S4 controller is available for pre-order and will ship on November 1, so we can be pretty confident that the version that appeared at BPM was as good as complete. It certainly feels like an item of quality, and if its popularity at the show is anything to go by, could help to take the Traktor brand to a whole new level of ubiquity.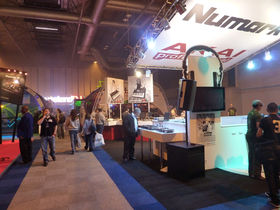 Numark
Nu hardware
We've already told you about Akai's MPK mini, but on the Numark portion of the stand (the two brands are part of the same company these days) you could get your hands on the MixTrack and MixTrack Pro controllers. Click on to find out what they're all about…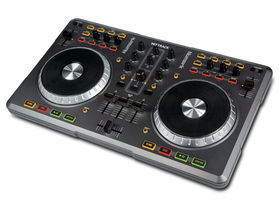 Numark Mixtrack/ Mixtrack Pro
With or without an audio interface
Mixtrack replaces the ageing Total Control hardware and replicates a standard two-deck mixing setup (complete with a pair of decent-sized touch-activated jog wheels). It comes with a copy of NI's Traktor LE, for which it's factory-mapped (same goes for Traktor Pro and Duo). MixTrack Pro is similar but adds audio I/O and comes with Virtual DJ LE rather than NI's software. Find out more about both products on the Numark website.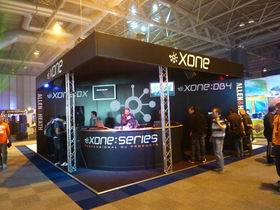 Allen & Heath
Yes, both of them
Allen & Heath was busy pushing the new Xone: DB4 on its stand, but what exactly is it? You're just a click away from having that question answered…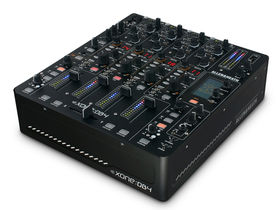 Xone: DB4
A "groundbreaking" mixer
The Xone: DB4 is billed as a next generation digital DJ FX mixer, and is powered by the Quad FX Core DSP engine. This means that each channel can have its own FX bank and BPM detection system, and there's a looper on every channel, too. Filters, a Mic/line input and multi-channel audio I/O are also part of this hearty package. More on the Allen & Heath website.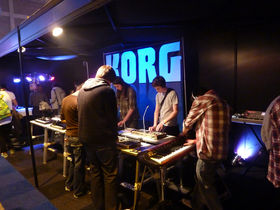 Korg
As you were
Korg didn't have anything new to show at BPM, but it turned up with some trestle tables and a selection of its many recent product releases. For many eager punters, that was more than enough.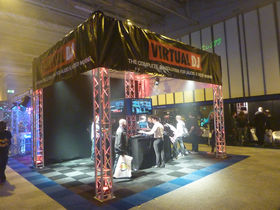 Virtual DJ
'Actually' at BPM
Virtual DJ? That's the name of the software, but the BPM stand was very much 'real'. The app has just celebrated its tenth anniversary, so happy birthday from us.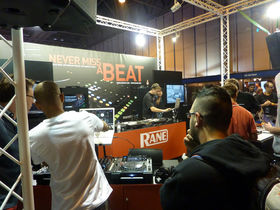 Rane/Serato
Scratch that Itch
Scarcely a minute seemed to pass without someone hitting the decks on the Rane/Serato stand. Users of their products who also run Ableton Live can now access The Bridge, the new technology that links the companies' software together.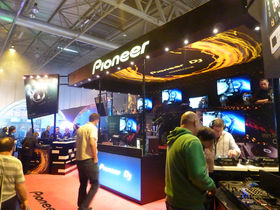 Pioneer
The place to CDJs