What's the best guitar amp in the world today?
15th Nov 2011 | 14:31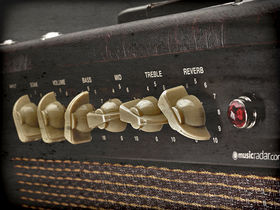 Voting is now closed!
It's impossible to overstate the impact of guitar amplification on the history of popular music. The amplified electric guitar gave early rock 'n' roll pioneers power to harness the crackle of electricity and set the world alight. Many decades may have passed, but that fire has never gone out.
Here in late 2011, regardless of genre, electric guitarists have more choice when it comes to amplification than ever before. On MusicRadar we've previously rounded up the best amps for heavy metal and blues players, but this time we are casting the net wider still.
The rules were simple. You had to nominate a current production model that's available to buy today. This could have been anything from a budget solid-state combo to a huge valve stack or a high-end handwired boutique creation. So vintage Tweed Deluxes and 1960s AC30s weren't allowed, but current reissues were.
The nominations have been counted and a shortlist compiled, so without further ado, it's time to open the voting... Let battle commence!