VIDEO: Munky and Head on Korn's early albums
6th Aug 2013 | 14:50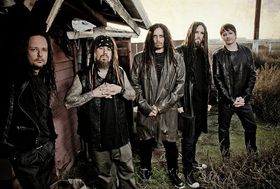 The nu metal pioneers have ditched the dubstep, welcomed back guitarist Head and turned up the amps on forthcoming album 'The Paradigm Shift'. But first TG talks to the reunited Munky and Head about their memories of Korn's early albums.
Reunited… and it feels so good! Korn's Head and Munky are back together, making Korn a two-guitar attack once again. They're also sharing their memories of recording the band's trailblazing early albums with TG in this exclusive video interview.
Korn's new album 'The Paradigm Shift' is released on October 7.