US Presidential Election Special: Music stars for Obama vs Romney
10th Oct 2012 | 00:02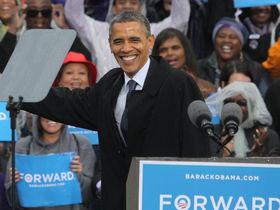 President Barack Obama
For months you've been hearing their stand on the issues (over and over again). You've seen the conventions, checked the polls, and now that we're into the debates and rounding the corner on the US presidential election, which will decide between the incumbent, Barack Obama, and his challenger, Mitt Romney, what you really want to know is... What do the music stars think?
On the following pages, we present the 2012 list of musicians and their political picks. From donations to performances at rallies to Tweets, they've made their feelings known on which candidates they support.
Obama's favorite music
The President's listening habits are pretty eclectic, with his iPod loaded with albums and cuts by Miles Davis, Stevie Wonder, The Rolling Stones, Bruce Springsteen, the Grateful Dead, Elton John, Earth, Wind & Fire, The Fugees, Sheryl Crow, Howlin' Wolf, Charlie Parker and Bach.
So who's singing Obama's tune? Let's see...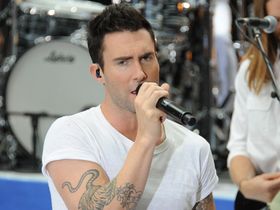 For Obama
Adam Levine (Maroon 5)
In April, the Maroon 5 singer posted on his Twitter account, "Dear America, if you don't re-elect @BarackObama I'm gonna lose my shit."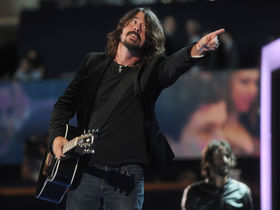 For Obama
Dave Grohl
Grohl has openly expressed his admiration for the president, stating in 2011, "He's got the toughest job on earth. I would hate to hand the administration over to another party that is just focused on corporation, greed and money. You know, I'm a fun, peace loving guy, but sometimes the right wing gets a little too selfish."
Last month, Grohl and the Foo Fighters performed at the Democratic National Convention.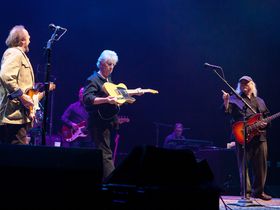 For Obama
Crosby, Stills & Nash
The legendary trio recently performed at a California fundraiser for Obama, with tickets going for a cool $35,800 each.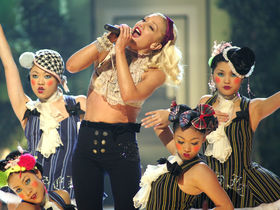 For Obama
Gwen Stefani
There is no doubt as to whom Stefani supports: in August, she hosted a $2,500-per-family "playdate" fundraiser at her Beverly Hills home, which First Lady Michelle Obama and her daughters attended.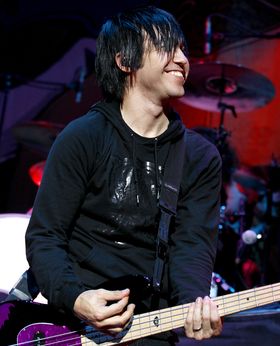 For Obama
Pete Wentz (Fall Out Boy)
Wentz, who supported Obama in 2008, participated in a summer door-to-door canvassing effort in Bay Village, Ohio, on behalf of the president.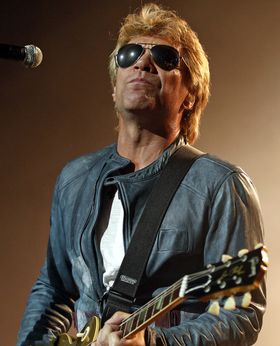 For Obama
Jon Bon Jovi
The New Jersey rocker performed recently at a star-studded Obama concert rally at the Nokia Theatre in Los Angeles.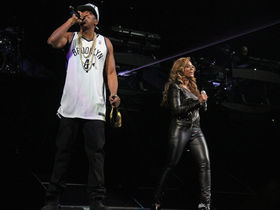 For Obama
Jay-Z and Beyonce
Last month, Obama spoke at a fundraiser hosted by Jay-Z and Beyonce at Jay-Z's 40/40 Club in Manhattan. Tickets for the event cost $40,000 per.

He also appeared via video during Jay-Z's headline set at his own Made In Americafestival last month.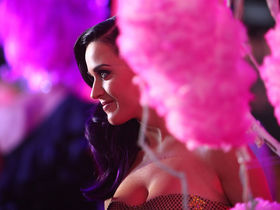 For Obama
Katy Perry
The pop princess performed at the same Los Angeles Obama concert rally as Jon Bon Jovi and others.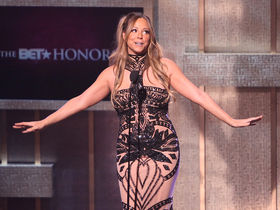 For Obama
Mariah Carey
The pop diva performed her inspirational song, Bring It On Home, written in honor of Obama, at a Democratic fundraiser last spring.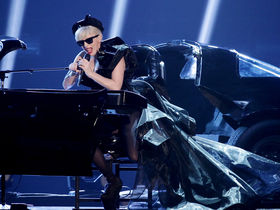 For Obama
Lady Gaga
Gaga has been a longtime Obama supporter and recently restated her belief in the president, tweeting, "Obama, congratulations on being the first sitting President to support marriage equality. Feels like the future, and not the past."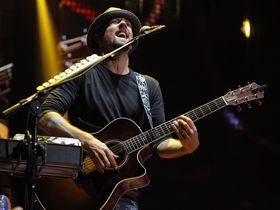 For Obama
Jason Mraz
Mraz has been a longtime Obama supporter, performing at a number of events, and recently co-authored a blog on the Huffington Post urging fans to watch the first debate between the president and Mitt Romney.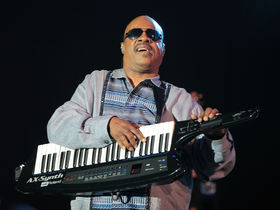 For Obama
Stevie Wonder
The music legend has been an active Obama supporter for years, and recently he performed at the Nokia Theatre concert rally for the president in Los Angeles.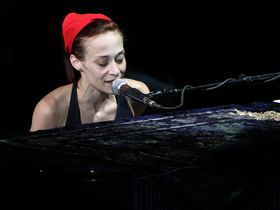 For Obama
Fiona Apple
The singer-songwriter made a pledge of $500 to the Obama campaign this year.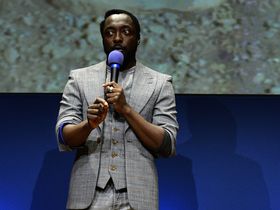 For Obama
will.i.am
The Black Eyed Peas star has contributed to numerous Obama efforts over the years, and just yesterday he served as DJ at a campaign story for the president at Ohio State University.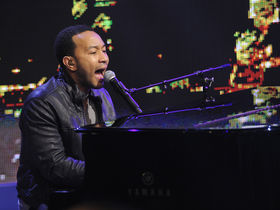 For Obama
John Legend
The singer-songwriter has supported Obama since 2008, and this election year has been no different. The Ohio native recently stumped for the president at a rally at the University of Toledo.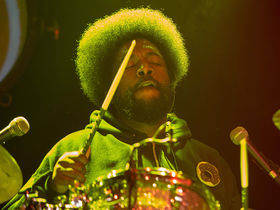 For Obama
Questlove
The Roots star has recently been engaged in a friendly battle with Russell Simmons to see who can raise more money for the Obama campaign.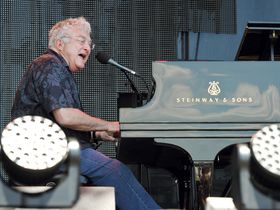 For Obama
Randy Newman
The Oscar-winning composer and singer has voiced his support for Obama, and recently he wrote the satirical song aimed at the election season called I'm Dreaming.
For Obama
James Taylor
The music legend performed at the DNC in September and has played at a number of Obama events, including intimate gigs at local campaign headquarters.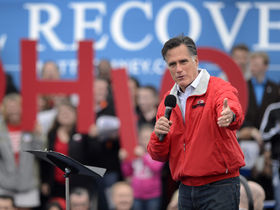 Governor Mitt Romney
Former Massachusetts Governor Mitt Romney says that he's a fan of The Beatles, The Beach Boys, the Eagles, Garth Brooks, Kenny Chesney, Johnny Cash, Randy Travis and... The Killers? (Yep, that's what he's said.)
When it comes to musicians who share Romney's love, he's got a little catching up to do with Obama on the rock and pop front. But his support among country stars is, well, country strong. Let's see who's leading the parade for Romney...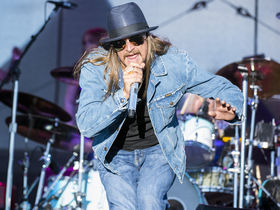 For Romney
Kid Rock
The Born Free rocker has allowed Romney to use that song at his campaign stops, and he's appeared at numerous rallies for the Republican presidential hopeful, including one yesterday in Ohio in which he introduced Romney's running mate, Paul Ryan.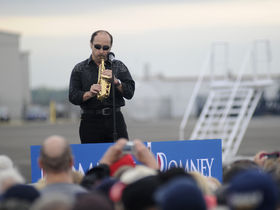 For Romney
Lee Greenwood
The Proud To Be An American country singer has voiced his support for Romney, appearing at events for the former governor.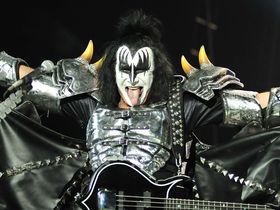 For Romney
Gene Simmons
Although he backed Obama in 2008, the KISS bassist has switched sides: "Strictly speaking on the economy and in my humble opinion, Mitt Romney," he told Fox News. "America is a business and should be run by a businessman."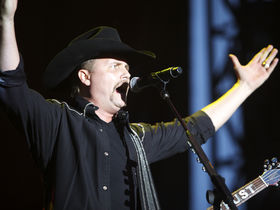 For Romney
John Rich (Big And Rich)
Half of country stars Big And Rich has pledged $2,500 to the Romney campaign, and he recently engaged in a Twitter war of words with the left-leaning singer Clay Aiken.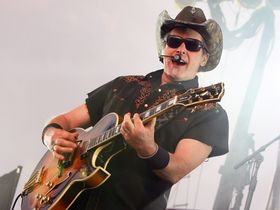 For Romney
Ted Nugent
The Motor City Madman has thrown his support Romney's way. Famous for his Second Amendment beliefs, he recently told Newsmax, "Compared to Barack Obama and his team, Mitt Romney is indeed Michael the Archangel. He is a knight in shining armor for individual rights to self-defense."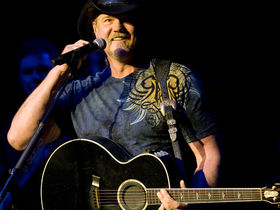 For Romney
Trace Adkins
Adkins has voiced his total support for the Romney-Ryan ticket and recently appeared at one of their campaign stops in Fisherville, Virginia.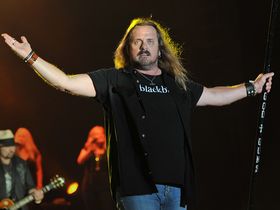 For Romney
Johnny Van Zant (Lynyrd Skynyrd)
Van Zant, who supported Florida Republican Ted Yoho (who scored an upset over Rep. Cliff Stearns recently), is backing Romney. According to Politico, he said, "I did not vote for President Obama … His whole platform was change, change. Well, very little has changed I know for the people that are our fans."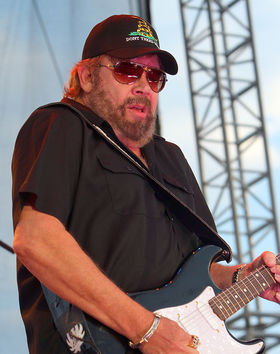 For Romney
Hank Williams Jr.
A fierce critic of Obama, Williams has offered tepid support for Romney, stating that he's behind the GOP candidate but won't stump for the campaign. "I mean, we've got the worst in history. We've got to have something," he said. "We've got to have a change, that's for sure."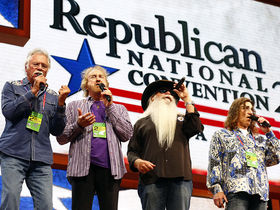 For Romney
The Oak Ridge Boys
The legendary country harmony singers appeared at the RNC back in August. Asked what else they'll do for the Romney-Ryan ticket, band member Joe Bonsall told Politico, "We are going to do whatever is asked of us."