The worst heavy metal album covers of all time
15th May 2009 | 16:05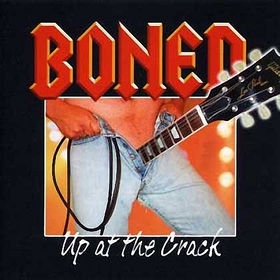 Boned - Up At The Crack
That sound you hear is Les Paul spinning…
What makes an album cover bad? Better yet, what makes one truly terrible?
To paraphrase US Justice Potter Stewart musing on what is 'pornography': "I can't tell you what obscenity is, but I know it when I see it."
And MusicRadar knows a bad album cover when it sees one…
Today, MusicRadar kicks off a series called The Worst Album Covers Ever, with our first installment shining a harsh light on the world of heavy metal. The songs may rock, the singers may scream, the solos may impressively shred.
But what the hell is happening with these album covers? Oh, and warning - a few of these verge on the NSFW.
All of them however verge on the terrible…
Cinderella - Night Songs
"Look at the bitchin' clothes Mom got us at the rock store! She even named our band too!"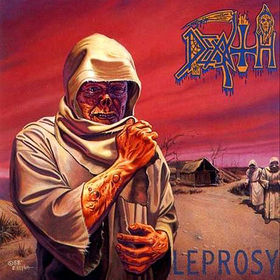 Death - Leprosy
Because the one thing people like more than death is leprosy…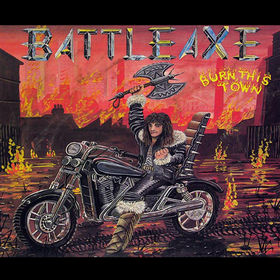 Battle Axe - Burn This Town
"And the winner of the St Mary's first-grade 'Draw A Heavy Metal Album Cover' contest is…"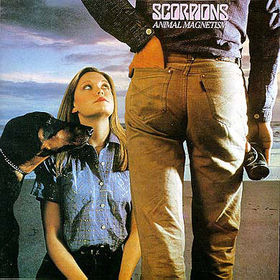 Scorpions - Animal Magnetism
We're confused. Does the man want to be serviced by the dog, the girl or - ulp! - both?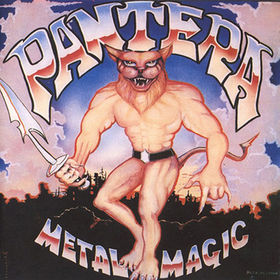 Pantera - Metal Magic
"And runner-up in the St Mary's first-grade 'Draw A Heavy Metal Album Cover' contest is…"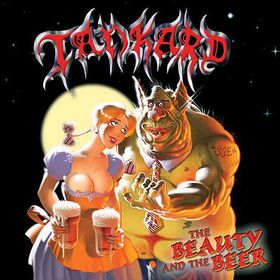 Tankard - The Beauty And The Beer
Tankard are big Shrek fans. Shrek has yet to come back to us about how he feels about Tankard…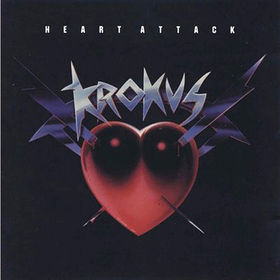 Krokus - Heart Attack
"So we'll make a heart, but it'll really be a pair of boobs! God, are we brilliant, or what?"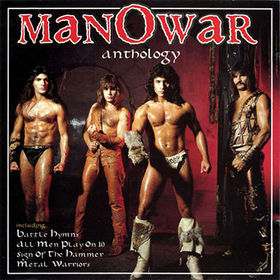 Manowar - Anthology
Original caption removed because, well, the picture's enough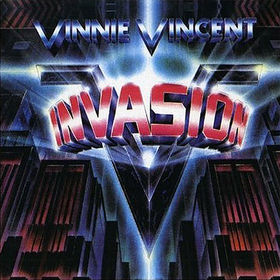 Vinnie Vincent Invasion - Vinnie Vincent Invasion
It's kinda subtle, Vinnie. Next time, go bold. People need to know what they're (not) buying…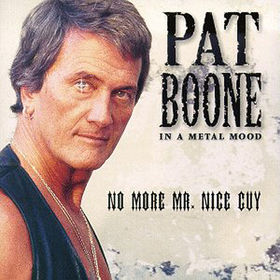 Pat Boone - In A Metal Mood - No More Mr Nice Guy
Just look at him - you know it's gonna frikkin' rock!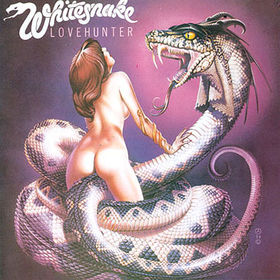 Whitesnake - Lovehunter
This is what David Coverdale sits around thinking about. Hey, it's a living.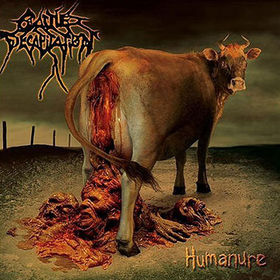 Cattle Decapitation - Humanure
And this is what Cattle Decapitation sit around thinking about. Suddenly, Coverdale seems like a genius…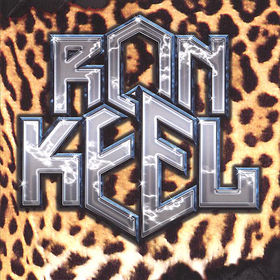 Ron Keel - Ron Keel
So, wait a minute...is the album called Ron Keel? Hard to tell…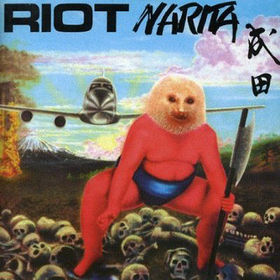 Riot - Narita
And this is what happens when everybody in the band gets to pick an image…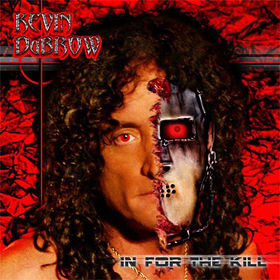 Kevin DuBrow - In For The Kill
Tragically, Kevin could only afford half the mask at this point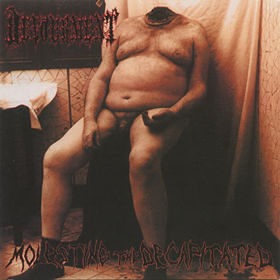 Devourment - Molesting The Decapitated
Obviously, Devourment were going for the chicks with this baby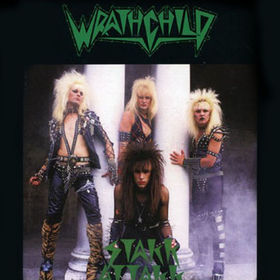 Wrathchild - Stakk Attakk
Hard to say what's worse, the generic metal attire or the rampant overuse of the letter 'K'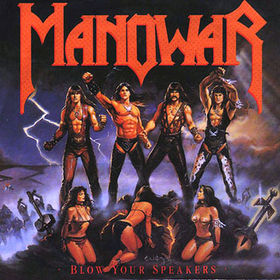 Manowar - Blow Your Speakers
Four guys and three girls. Somebody didn't do their math…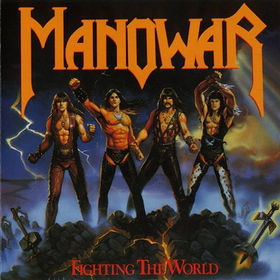 Manowar - Fighting The World
"Hey, let's use the same album cover but lose the girls. Nobody'll notice…"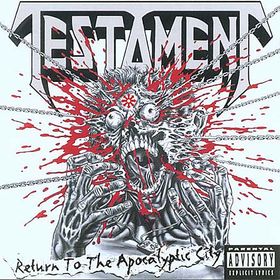 Testament - Return To The Apocalyptic City
Testament went for a low-rent verson of Iron Maiden's 'Eddie.' Lame, guys, very lame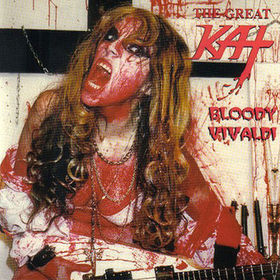 The Great Kat - Bloody Vivaldi
Now it might say Vivaldi but it's not exactly Deutsche Grammophon is it?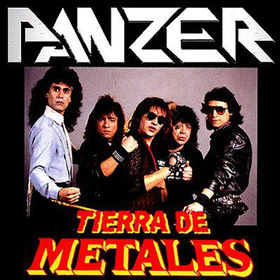 Panzer - Tierra De Metales
No, we've never heard of them either. Anyway, what's weirdest - the surprised-looking dude on the left, or the guy with the weird eye?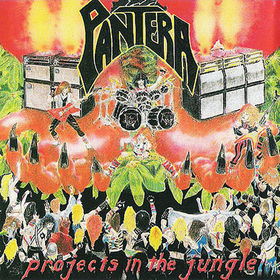 Pantera - Projects In The Jungle
Pantera had so much fun with St Mary's 'Draw A Heavy Metal Album Cover' contest, they decided to do one of their own. Next time, let the kids do their thing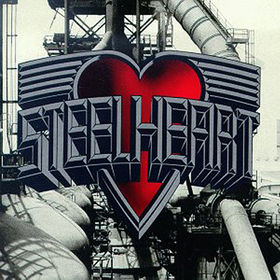 Steelheart - Steelheart
"Steel? Check. Heart? Check. Yeah, we're good!"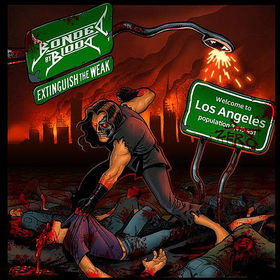 Bonded By Blood - Extinguish The Weak
"And last place in the St Mary's first-grade 'Draw A Heavy Metal Album Cover' contest goes to…"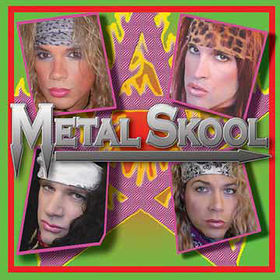 Metal Skool - Metal Skool
"We'll spell 'school' with a 'K' instead of a 'C.' And then we'll come up with a look nobody's ever seen before. Hell, we'll even switch headbands!"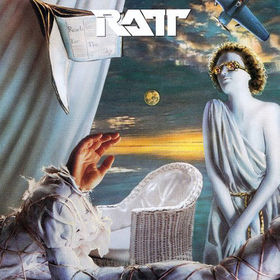 Ratt - Reach For The Sky
"So we need to somehow get across 'reaching' and 'sky'… Got it!"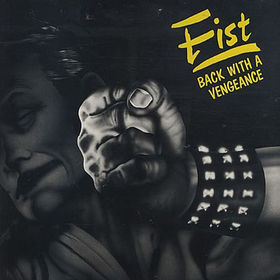 Fist - Back With A Vengeance
The ol' fist in the face - haven't seen that before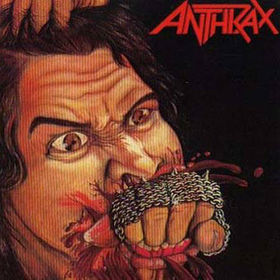 Anthrax - Fistful of Metal
Nope, haven't seen it before at all…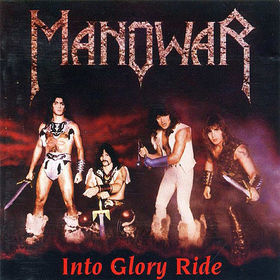 Manowar - Into Glory Ride
This is getting ridiculous now - this band need a feature of their own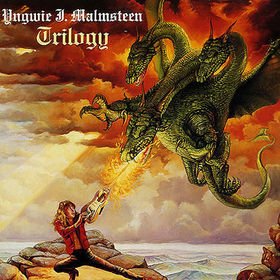 Yngwie J Malmsteen - Trilogy
I mean, who doesn't dream about fighting a three-headed dragon with a guitar?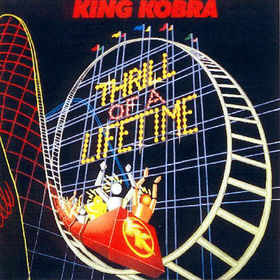 King Kobra - Thrill Of A Lifetime
You've got to wonder what the cover they turned down looked like?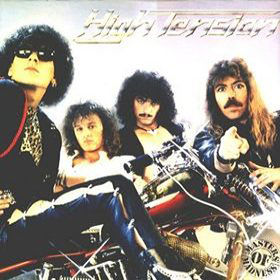 High Frequency - Masters Of Madness
Masters Of Moustaches. At least half of 'em, especially the dude who's pointing - he means it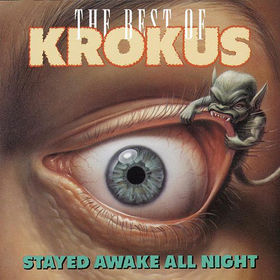 Krokus - The Best Of Krokus - Stayed Awake All Night
Do we need two of these little demon fellas for our ears?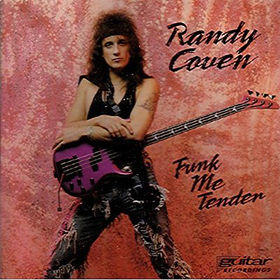 Randy Coven - Funk Me Tender
"Got my cool metal pants...my headband...my awesome bass. I rule Long Island!"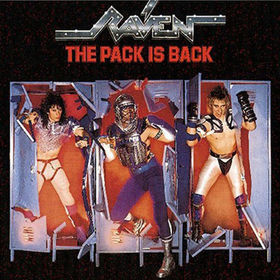 Raven - The Pack Is Back
As for the dude on the right, can he put his pack back? In fact, can all of those bringing their respective packs back just back off?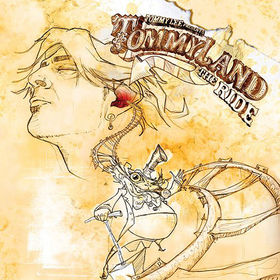 Tommy Lee - Tommyland: The Ride
Tommy had a lot of time on his hands in prison. Unfortunately, he had art supplies too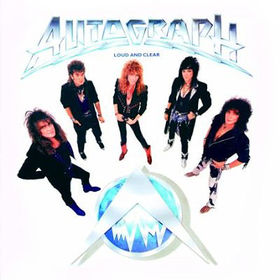 Autograph - Loud And Clear
You guys look like doofuses. That 'loud and clear' enough for ya?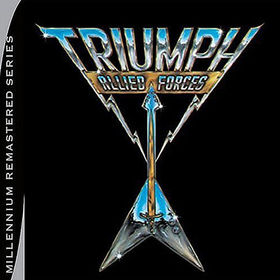 Triumph - Allied Forces
Because a pointy logo needs a pointy guitar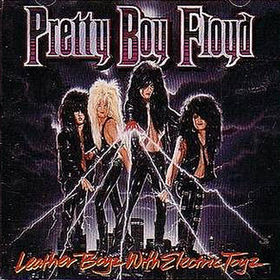 Pretty Boy Floyd - Leather Boyz With Electric Toyz
Is it us or do these 'boyz' look like 'girlz'?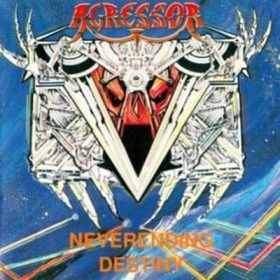 Agressor - Neverending Destiny
For which we have a neverending question: "What the HELL is this?"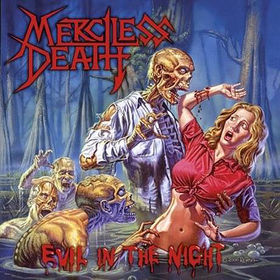 Merciless Death - Evil In The Night
"Hey guys, is it me or is this possibly a bit over the top? Guys? Guys?"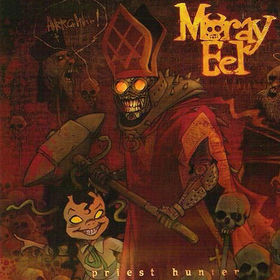 Moray Eel - Priest Hunter
For some reason, that little girl really, really freaks us out…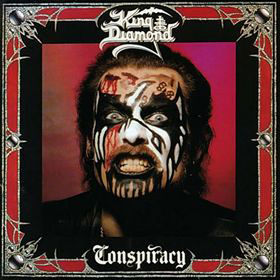 King Diamond - Conspiracy
Come on, who doesn't look like this after a weekend bender?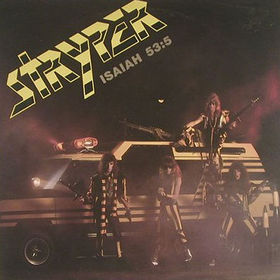 Stryper - Soldiers Under Command
And the Lord said, "What are you guys, bees or something?"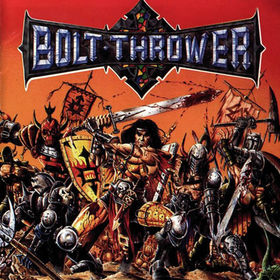 Bolt Thrower - Warmaster
"You call that a sword? THIS is a sword!"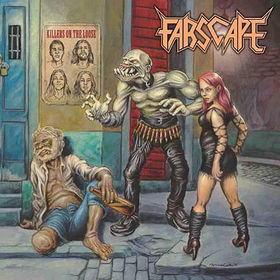 Farscape - Killers On The Loose
"Making your way in the world today takes everything you've got..."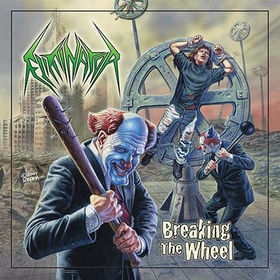 Eliminator - Breaking The Wheel
Ask Dick Cheney to design your cover, this is what you get…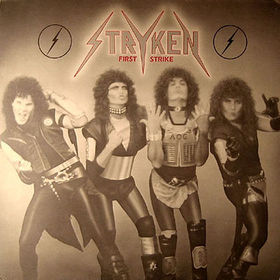 Stryken - First Strike
Actually, I think you'll find it's Three Strikes…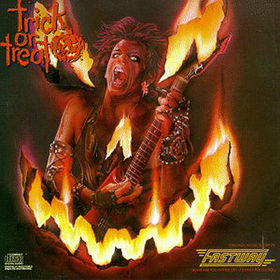 Fastway - Trick Or Treat
Trick, surely