The worst album covers ever #3: illustrated
5th Jun 2009 | 15:29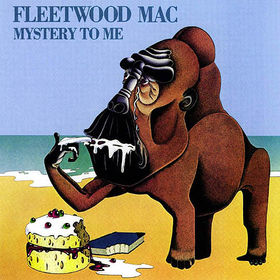 Fleetwood Mac - Mystery To Me
A curiously phallic book and cake-eating ape sucks its fingers at the beach. Quite frankly, this is a mystery to us too
So far, our rundown of the most risible album artwork of all time has concentrated on musical genres, specifically heavy metal and hip-hop. This time around, we lampoon the pen and paintbrush-wielding illustrators whose crimes transcend genre boundaries.
When the LP was in its infancy, we can't imagine that discussions about the cover art were particularly fraught. Simply photograph the talent – first making sure they've dressed nicely and combed their hair – add easily-legible typography denoting artist name and album title, possibly augment with record label logo… job done.
However, as the rock album became a weightier artistic statement, so its sleeve art took on new levels of gravitas. A simple photograph of the band was no longer enough, something more ambitious was required…
This collection celebrates those moments when the artist behind the painting or illustration destined for the album cover has had a serious taste meltdown or imploded under the weight of their own pretension. And somehow the band, their management and everyone at their record label has either gone along for the ride, or been too wasted to care.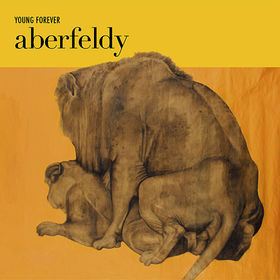 Aberfeldy - Young Forever
Because nothing says 'young forever' like lion sex. Still, they'll sleep tonight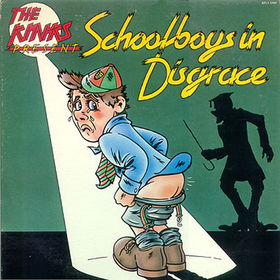 The Kinks - Schoolboys In Disgrace
In 1975, percussionist Mickey Finn left T.Rex and produced this illustration for The Kinks. We're not sure how many other commissions followed in its wake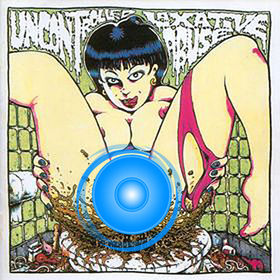 Various Artists - Uncontrolled Laxative Abuse
We've censored this one slightly, but you get the idea. Featuring such demure beat combos as Vagitarians, Anal Penetration and I Shit On Your Face, this isn't a compilation album for your nan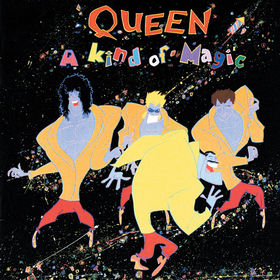 Queen - A Kind Of Magic
Nothing says 1986 quite like this dreadful sweet shop explosion of ill-advised hues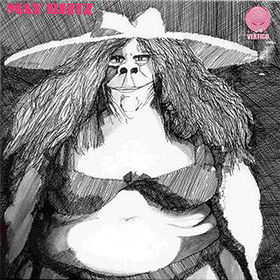 May Blitz - May Blitz
No, we don't fancy theirs much either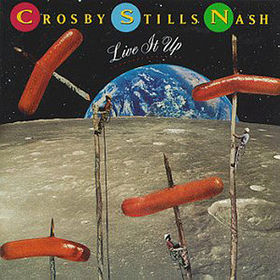 Crosby, Stills & Nash - Live It Up
"Guys, I've got this great idea for the album cover! I'm thinking giant lunar weiner roast..."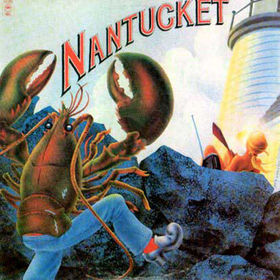 Nantucket - Nantucket
Mr Lobster went to great lengths to circumvent the 'no denim' door policy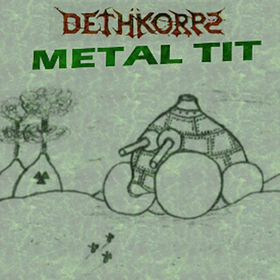 Dethkorpz - Metal Tit
We're guessing that any album that features a track entitled Burning Nipples isn't entirely serious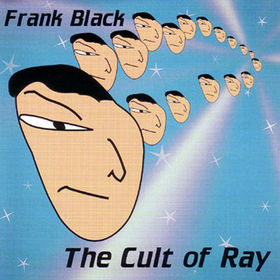 Frank Black - The Cult Of Ray
There's something about the MS Paint stylings that we can't help liking. Or maybe at this stage we've seen so much bad artwork that anything looks good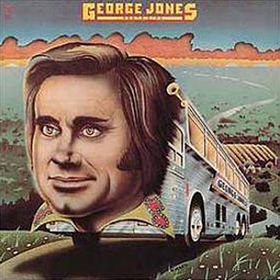 George Jones - I Wanta Sing
Fact: country star George Jones once attempted to play a whole concert singing in a Donald Duck voice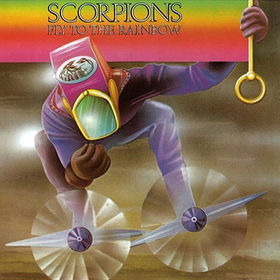 Scorpions - Fly To The Rainbow
From a band who are no strangers to 'worst album covers ever' rundowns such as this, here's another truly awful effort. Guitarist Uli Jon Roth: "It looked ludicrous to me back then and looks just as bad today."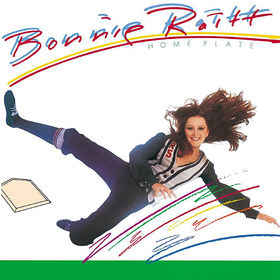 Bonnie Raitt - Home Plate
Amazingly naff graphics make this album cover look like the packaging for a 1980s children's toy. Remarkably, it was released in 1975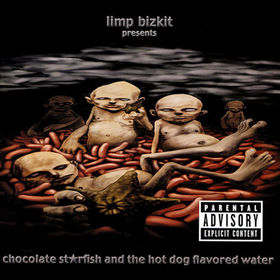 Limp Bizkit - Chocolate Starfish And The Hot Dog Flavored Water
Comfortably the worst album title in history, the cover makes us sick in our mouths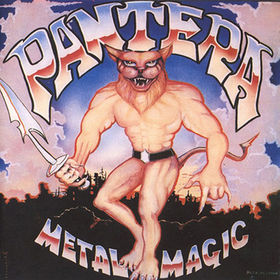 Pantera - Metal Magic
Pantera's debut album was produced by Dimebag and Vinnie Paul's dad and released on the band's own label. We're guessing that the budget ran out shortly before the time came to design the artwork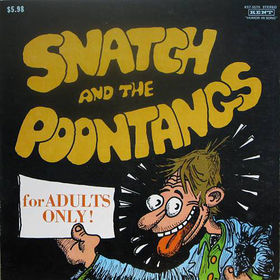 Johnny Otis - Snatch And The Poontangs
Another LP that's unlikely to be in your grandmother's record collection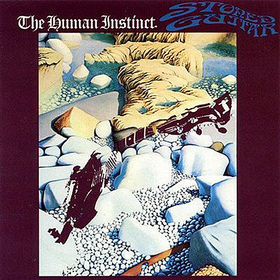 The Human Instinct - Stoned Guitar
If The League Of Gentlemen's fictional band Creme Brulee were real, their albums would have covers like this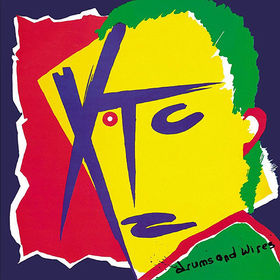 XTC - Drums And Wires
More hellish eighties-style graphics that actually originated in the 1970s. Isn't it clever how the band's name is incorporated into a face? No?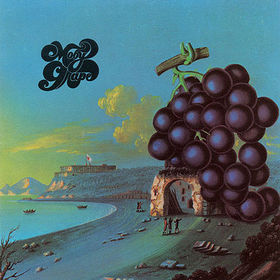 Moby Grape - Wow
"Wow, look at that f**king massive bunch of grapes."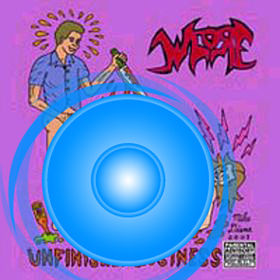 Whore - Unfinished Business
Another one we've had to edit, featuring a man ****ing in a ****'s *****, after ****ing it out of its mother's ****. Google it, if you must