The 15 worst album covers of 2011
2nd Dec 2011 | 17:32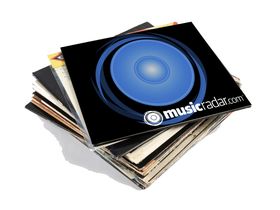 The 15 worst album covers of 2011
In no particular order...
In the past, we've delved right back through the history of recorded music to marvel at some of the worst, most-offensive and downright unpleasant album sleeves ever to be released onto the unsuspecting public.
Fortunately for us though, musicians never seem to learn. And so, we present you with a fresh crop of unspeakably poor album designs from the past 12 months - many of which come from big, respectable artists that really should know better.
Read on to check out our least favourite record sleeves from the past year, and use the comment section below to draw our attention to any monstrosities we might have missed.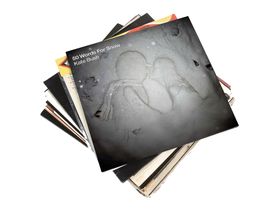 Kate Bush - 50 Words For Snow
Well that's Christmas ruined...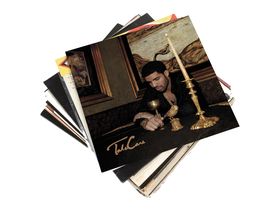 Drake - Take Care
We don't believe anyone could genuinely look that miserable when they're sat next to a solid gold owl.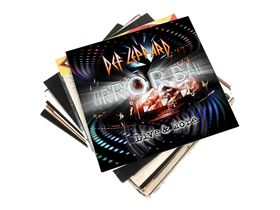 Def Leppard - Mirror Ball
2011: The year Def Leppard discovered the 'Wordart' feature in Microsoft Office.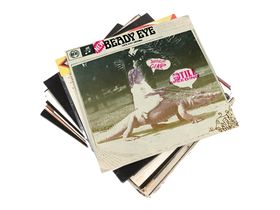 Beady Eye - Different Gear, Still Speeding
Same old songs, wacky album cover.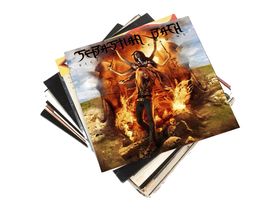 Sebastian Bach - Kicking & Screaming
You know that phrase 'never judge a book by its cover'? Utter nonsense.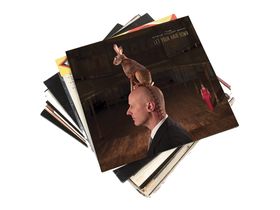 Steve Miller Band - Let Your Hair Down
If this hyper-literal sleeve design is meant as a joke, then it's sort-of brilliant. There is, however, the looming danger that Steve Miller genuinely believes this is really, really clever…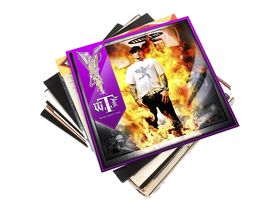 Vanilla Ice - WTF
Obviously, we haven't actually listened to this, but we think we're on fairly solid ground informing you that it's probably awful.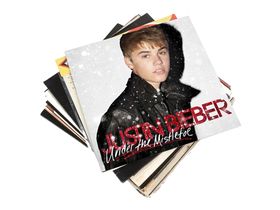 Justin Bieber - Under The Mistletoe
It's possibly unfair of us to criticise Justin Bieber for having a big picture of Justin Bieber on his album cover. After all, if anyone should be allowed to put Justin Bieber on their album cover, it's Justin Bieber. Unfortunately, we just don't like pictures of Justin Bieber.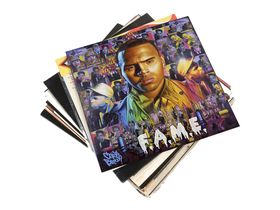 Chris Brown - F.A.M.E
We're sure Chris Brown was going for an 'urban/graffiti' vibe here. The result looks more like 'album cover accidentally put through the wash with a pair of multicoloured socks'.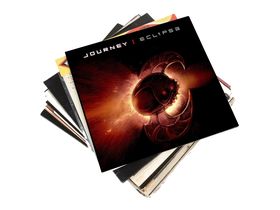 Journey - Ecl1ps3
FYI Journey: it's only acceptable to use numbers as letters when you're writing the word 'boobs' on a calculator to impress your friends. And even that's frowned-upon post-pubescence.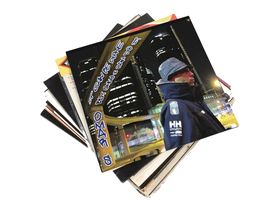 Omar-S - It Can Be Done, But Only I Can Do It
It can be done, but would be cheaper if I knocked it up myself on MS Paint.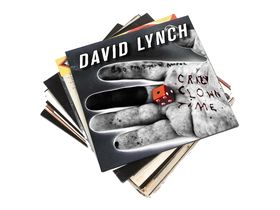 David Lynch - Crazy Clown Time
How can a man who has produced works as aesthetically pleasing as Twin Peaks, Wild At Heart and Mulholland Drive think that this is an acceptable album title and cover? David Lynch, you of all people should know better.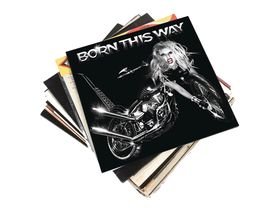 Lady Gaga - Born This Way
From the woman who brought you the meat dress...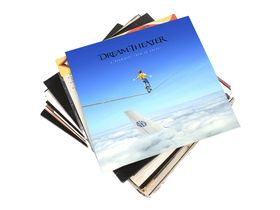 Dream Theater - A Dramatic Turn Of Events
Wow. Really makes you stop and think about life, and philosophy and stuff. #sarcasm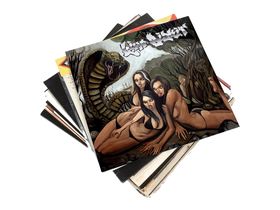 Limp Bizkit - Gold Cobra
Of all the abhorrent elements to this album cover, possibly the worst thing is that the snake isn't even gold.