Summer NAMM 2010: The Yamaha stand in pictures
20th Jun 2010 | 02:45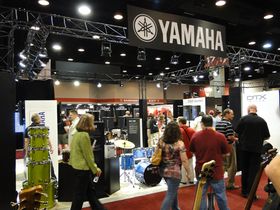 That recognizable logo...
New goodies inside. Let's take a look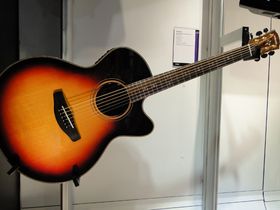 CPX1200 thinline acoustic-electric guitar
The SRT (Studio Response Technology) pickup system delivers natural, ambient sound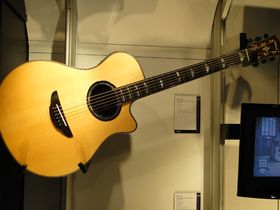 APX1200 thinline acoustic-electric guitar
Smaller than the CPX, but delivers the same sonic quality
DSR Series active loudspeakers
High power with ultra-sophisticated digital sound processing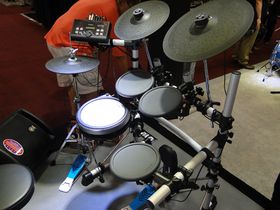 DTX550 electronic drums
The new TCS (Textured Cellular Silicone) snare feels like the real thing. We tested it - it really does!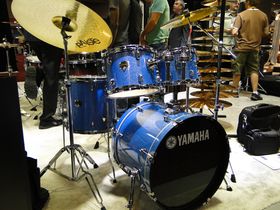 GigMaker drum set
Affordable, entry-level five-piece kit, hardware included. Ships in September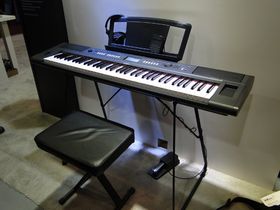 Piaggero NP-V80 digital piano
Lightweight, with graded key action
New products galore from the famed manufacturer