Summer NAMM 2010: The Warwick stand in pictures
20th Jun 2010 | 19:48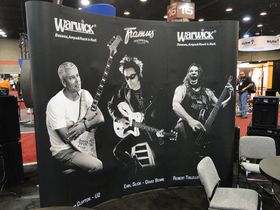 A little bass heavy...
Guitarist Earl Slick is flanked by U2's Adam Clayton and Metallica's Rob Trujillo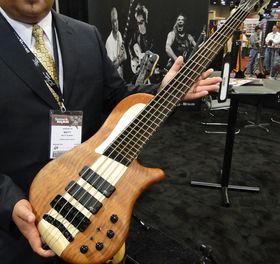 Thumb Series SC bass
Available in five- or six-string models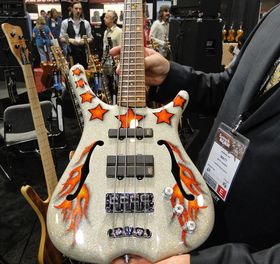 Bootsy Collins Orange Star Signature bass
Based on Warwick's Infinity line, with added funk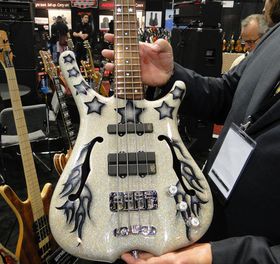 Boosty Collins Black Star Signature bass
Black, yes, but hardly basic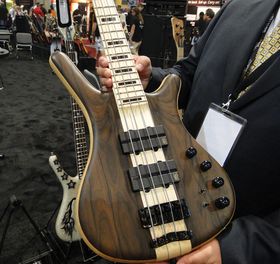 Corvette Limited Edition 2010 bass
Limited to 300 pieces, each signed by Warwick founder and CEO Hans-Peter Wilfer himself on the back of the headstock
Special Edition LX5 Streamer
California Redwood top over ash. Limited to 20 four-string and 20 five-string models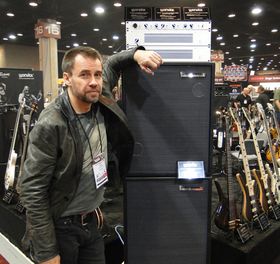 Hey, isn't that Jonas Hellborg?
Sure is. The bass master poses next to his signature preamp, Mono 250 and 500 power amps, along with a pair of Hellborg Hi Cabs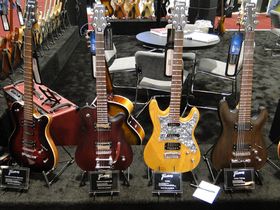 A quartet of Framus solid-body guitars
The Panthera Studio Supreme and the Panthera Legacy SN, along with the Diablo and its seven-string counterpart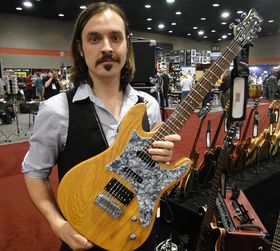 This man likes his job!
Framus Sales Manager Tyler Krupsky shows off a Diablo
Basses, amps, Framus guitars and more