Summer NAMM 2010: Orange Amplifiers stand in pictures
19th Jun 2010 | 11:37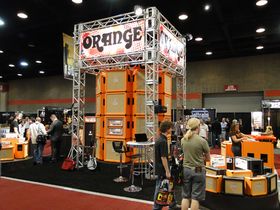 That Orange glow...
The Orange stand: Nashville gets some high-voltage vitamin C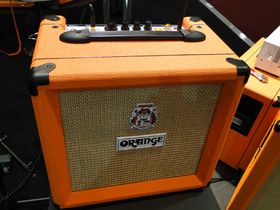 The OPC
It's the computer that thinks it's an amplifier - available in August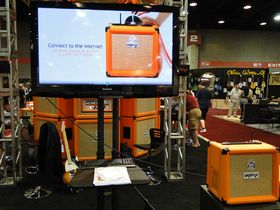 The OPC gets hooked up
You can plug the OPC into any size monitor.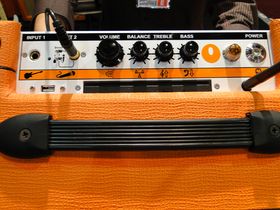 The OPC's control panel
For a computer, it sure looks easy to use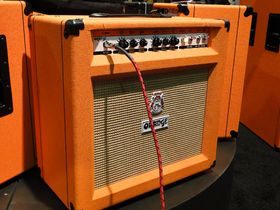 The TH30 combo
Available in August, the TH30 delivers 30 watts of EL84 power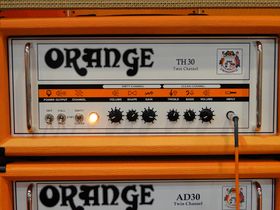 The TH30 head
The TH30 comes as a stand-alone head too. Ships in August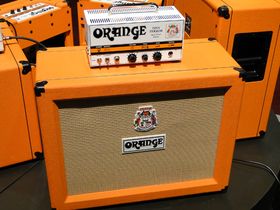 Tiny Terror
A Tiny Terror Hard Wired Edition threatens a PPC212-OB cabinet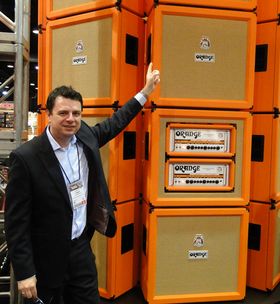 The Orange Rocker
Damon Waller, managing director of Orange, shows off Rockerverb 50 and 100-watt MKII heads and PPC 412 cabs. Get this man a guitar!
The OPC comes to Nashville