Summer NAMM 2010: Hoshino stand in pictures
21st Jun 2010 | 02:10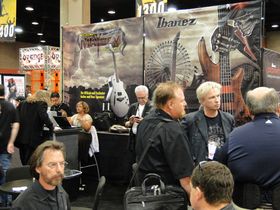 A scary backdrop...
As minglers mingle, Bill Reim (second from right), president of Hoshino USA, holds forth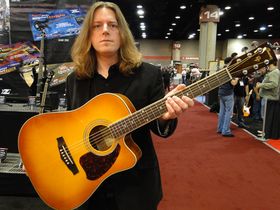 Ibanez's new Performance acoustic-electric
Hoshino National Sales Manager Tom Appleton shows off the PF25ECEWCLVS...a long name for a very affordable acoustic-electric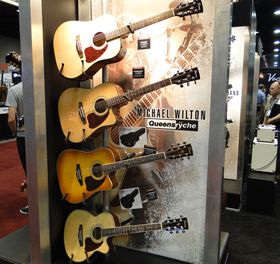 Four 'Performers'
Here's all of the Performance acoustic-electrics, which we're guessing Michael Wilton of Queensryche plays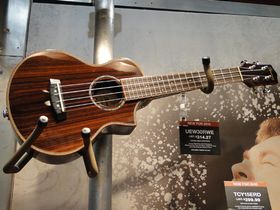 Hawaii comes to Nashville
The Ibanez UEW30RWE is the company's first acoustic-electric ukulele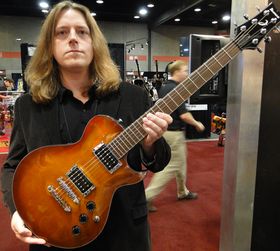 It's 'ART' we tell you!
Tom shows off the new ART100VLS, available in a violin sunburst finish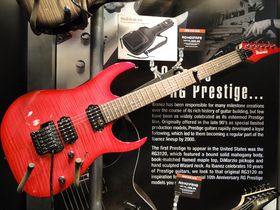 A most 'Prestigious' showing
Ibanez's 10th Anniversary Prestige model comes in a red flame finish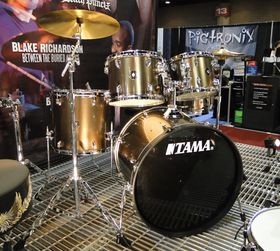 Tama Swingstar drums
Re-introduced after three years, the Swingstar is Tama's affordable, entry-level kit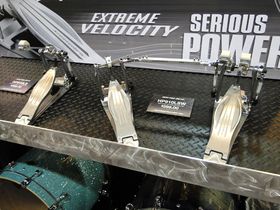 Tama Speed Cobra drum pedals
Choose single or double, you get Extreme Velocity and Serious Power. It says so!
Maker of Ibanez guitars, Tama drums