Paul McCartney at 71
19th Jun 2013 | 11:50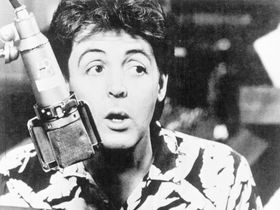 Give My Regards To Broad Street, 1984
Macca embraces the classic Hawaiian shirt/vintage microphone combo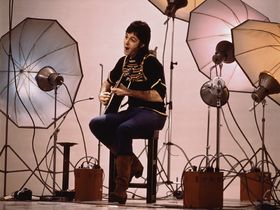 ABC Special, 1972
He was advised against the boots, but you don't tell a Beatle what to wear, no sir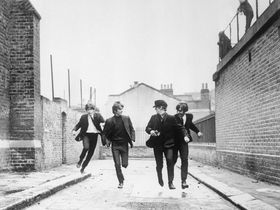 A Hard Days Night, 1964
The Beatles: they were very clean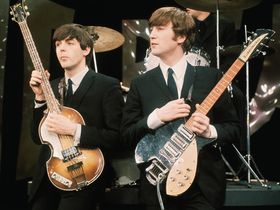 Paul and John, 1964
Great hair, great guitars, great suits: that's how it's done, kids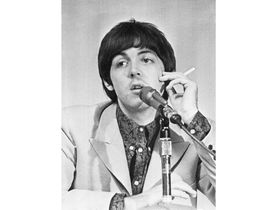 Press conference, 1966
Smoking: it looks cool and chicks dig it (disclaimer: neither of these things are true, and never refer to women as chicks, it's rude)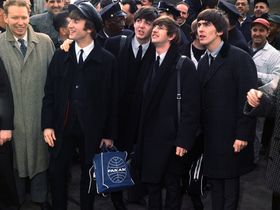 Beatlemania, 1964
The Fabs get the shock of their life as they arrive at Idlewild Airport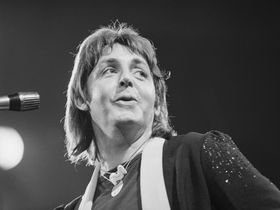 Houston, Texas, 1976
A back-lit mullet in the wild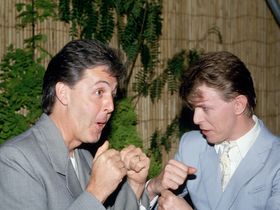 McCartney vs. Bowie
Our money is on Bowie in the fourth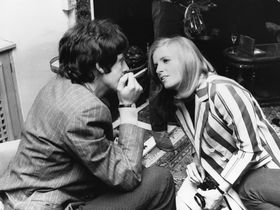 Paul and Linda, 1967
The lovely Linda leans in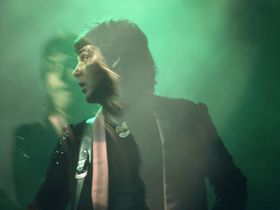 Double exposure, '70s
Faster than a speeding bullet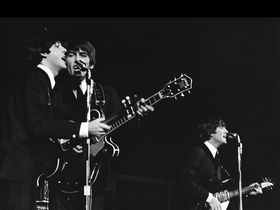 Beatles in America, 1964
Liverpool lads become legends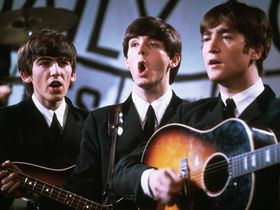 The Beatles in colour, 1963
On their way to the toppermost of the poppermost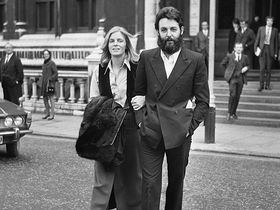 Bearded Beatle
Look upon this mighty face fuzz and tremble, hipsters of the 21st century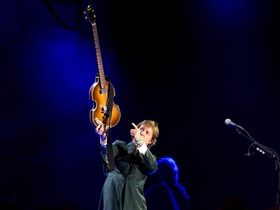 Bonnaroo, 2013
We get your point, Paul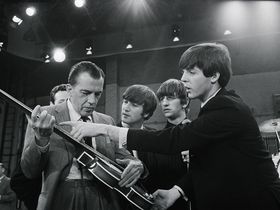 Educating Ed
But who looks more confused, Ed Sullivan or Ringo?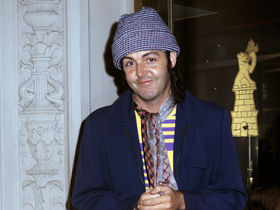 New York, 1975
If you want to get ahead, get a hat. A terrible, terrible hat.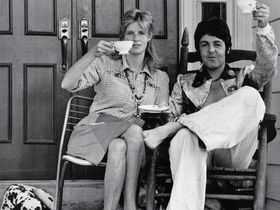 Nashville, 1974
Tea for two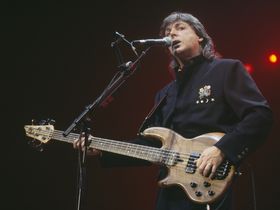 Live in Paris, 2006
That bass doesn't look right - Macca sans Hofner just feels wrong...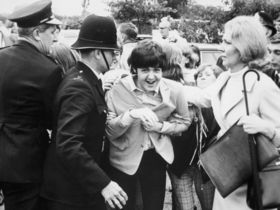 Mobbed, 1966
Two policemen and someone's mum couldn't stop the hordes of teenage Beatlemaniacs feeling up Macca's collar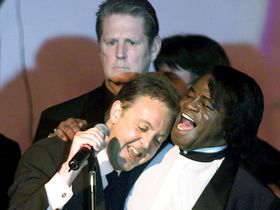 With James Brown and Brian Wilson
Brian plots his revenge for being left out of the hug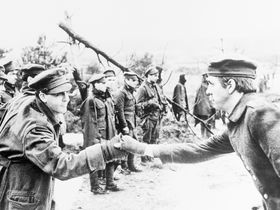 Pipes Of Peace, 1984
Stop that. It's silly.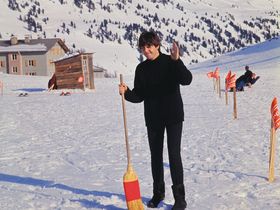 Filming Help!, 1965
Did Paul really invent the Ugg Boot in the mid '60s? Yes, yes he did.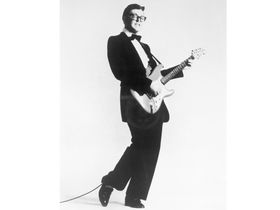 Macca does Buddy
Playing dress up in 1981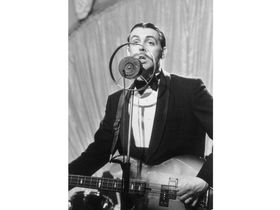 Goodnight, 1974
Paul punctures the 1920s look with a horribly 1970s bass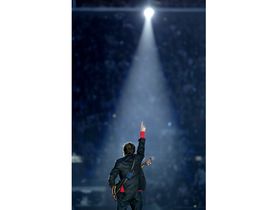 Superbowl, 2006
Lighting them up, Superbowl style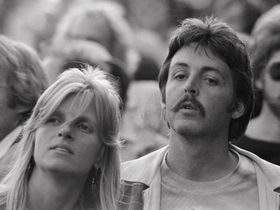 The Rolling Stones at Knebworth, 1976
No words could ever do that 'tasche justice, so we won't try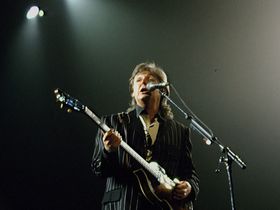 On tour, 1993
Serious pinstripes for serious times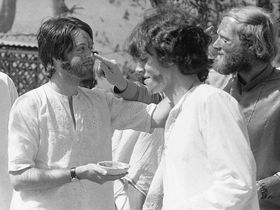 India 1968
Get out of the way, Donovan.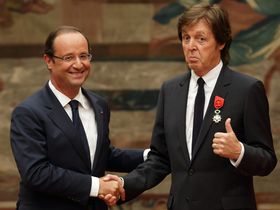 With Francois Hollande, 2012
Paul receives the Legion d'honneur and treats the occasion with the respect and gravitas it deserves. Oh, wait...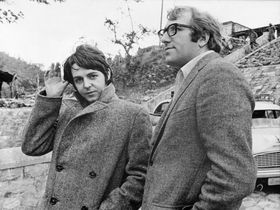 With Mal Evens, 1968
Poor tragic Mal. We salute you, sir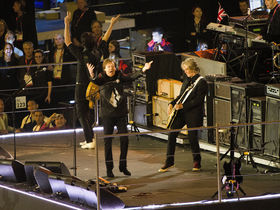 London Olympics, 2012
Hey Jude. Yes, again,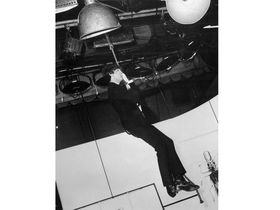 On set, 1964
Paul hangs out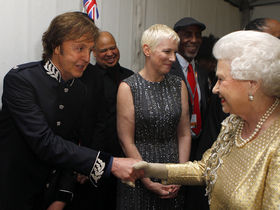 Her Majesty's a pretty nice girl...
The Queen always uses her fake hand when there's a lot of shaking to be done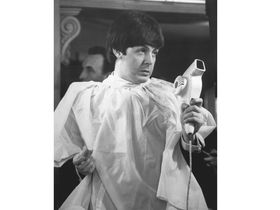 Filming A Hard Day's Night, 1964
Macca gives another lackey the hairdryer treatment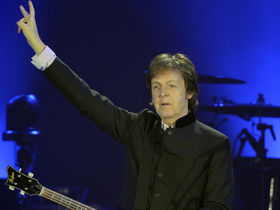 Zurich, 2012
What's so funny about peace, love and understanding? Huh?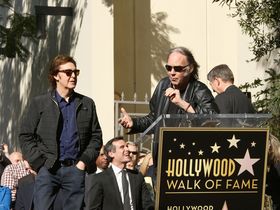 With Neil Young, 2012
That pair behind clearly aren't paying attention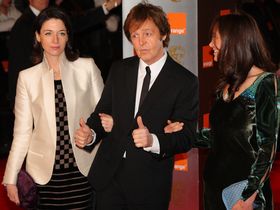 Sir Thumbsaloft, 2011
A woman on each arm and two thumbs in the air: texbook McCartney
We celebrate Macca's birthday with a gallery of beautiful, brilliant and rarely seen pictures