NAMM 2014: Jackson stand in pictures
23rd Jan 2014 | 17:40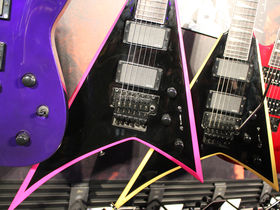 NAMM 2014: Jackson stand in pictures
That's the Jackson RRXMG up there...
NAMM 2014: Out intrepid reporters on the floor in Anaheim took a look round the Jackson stand, and found some wonderfully pointy six (and seven) strings.
Click through our gallery for the full Jackson at NAMM experience.
For more information visit the official Jackson website.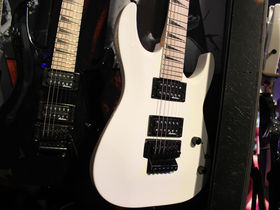 Jackson JS32 Dinky DKA-M
With a maple fingerboard Snow white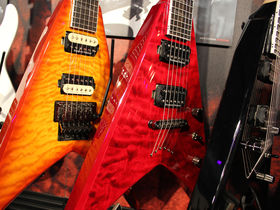 Jackson KVTQ King V Pro
Check out the transparent red and transparent amber finishes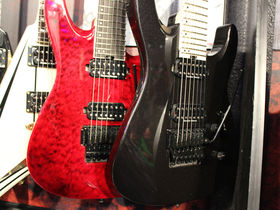 Jackson 7-strings
Jackson DK7M Dinky metallic black and DK7Q transparent red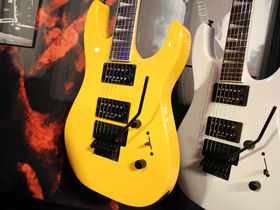 Jackson Soloist
In taxi cab yellow, no less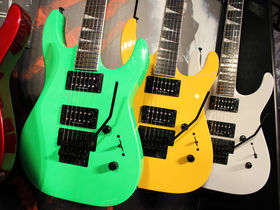 Jackson SLX Soloist selection
That is a magnificent slime green finish right there...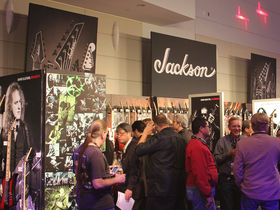 Jackson stand