NAMM 2014: Gibson stand in pictures
24th Jan 2014 | 11:35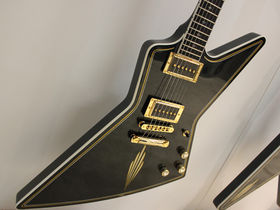 NAMM 2014: Gibson stand in pictures
The Gibson Double Diamond 120th Anniversary series is quite a sight...
NAMM 2014: Gibson had their full 2014 line-up on show at Anaheim, and we took a look round the stand to see the new guitars up close.
We also saw Gibson's blinged-up 120th anniversary Double Diamond series, which is all very sparkly and impressive. Hooray.
Click through our gallery for more pictures.
For more information visit the official Gibson website.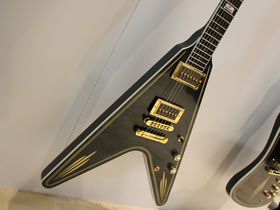 Double Diamond Flying V
The Double Diamond series is available in Les Paul, SG, Flying V, Explorer, Midtown and Firebird (non-reverse) models.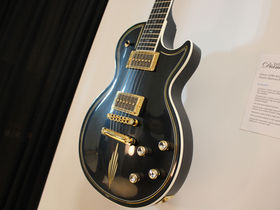 Double Diamond Les Paul
Each model is limited to 120 guitars.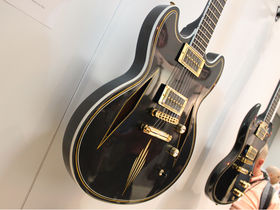 Double Diamond Midtown
Each Doubel Diamond features a diamond dot in the Gibson logo and two diamonds in Double Diamond logo, which are over one carat total diamond weight.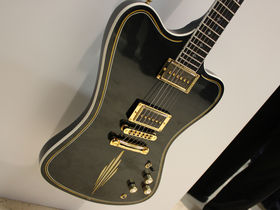 Double Diamond Non-Reverse Firebird
The Double Diamond guitars feature Swarovski crystal Gibson logo and pickups.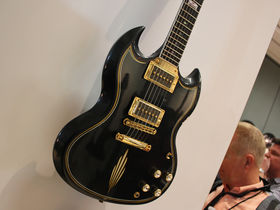 Double Diamond SG
Each guitar also features hand-painted artwork and government-confiscated ebony fingerboards with abalone and mother-of-pearl inlays.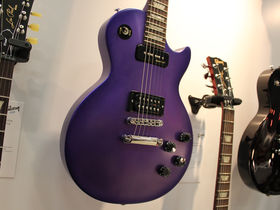 Futura
That's a Plum Insane finish right there.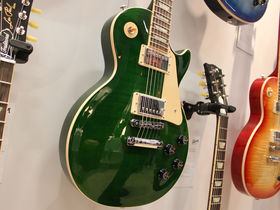 Les Paul Peace
For all the Gibson loving hippies out there...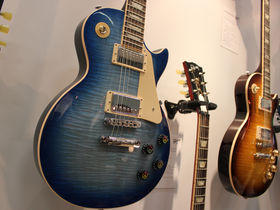 Les Paul Peace Tranquility Blue Burst
The Peace ships with a hemp case. Seriously.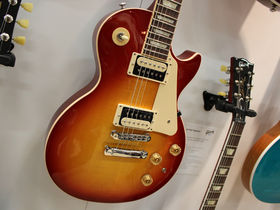 Les Paul Classic
The Classic was created in the image of the Les Paul Standard of the '80s.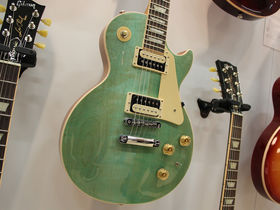 Les Paul Classic sunburst
That mini-toggle is a 15db boost.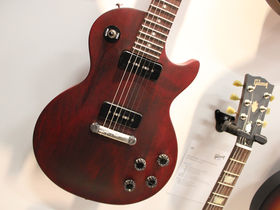 Les Paul Melody Maker wine red
Red, red wine...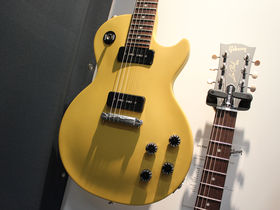 Les Paul Melody Maker yellow satin
That's a pair of new and improved P90s.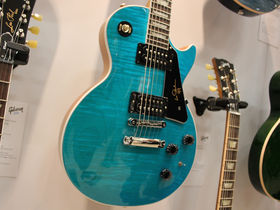 Les Paul Signature
Someone's scribbled all over this one.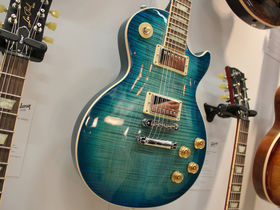 Les Paul Standard Plus
Check out the AAAA figured maple top.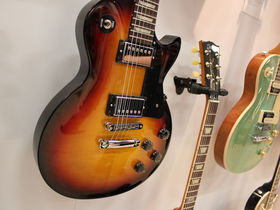 Gibson Les Paul Studio sunburst candy
With a '60s slim taper mahogany neck. Tight.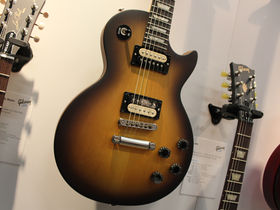 LPM
There's a MinE-Tune on this bad boy...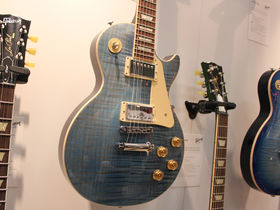 Les Paul Traditional
And finally, the good old Traditional. Lovely.