NAMM 2011: From The Basement
1st Feb 2011 | 15:46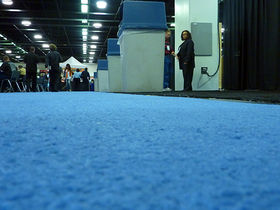 The show floor (literally)
Tiny woman or enormous bin? You decide...
NAMM 2011: No trip to Anaheim is complete without our customary gallery of some of the weirder sights at the show. Just like last year, the global economic situation seemed to have prevented a handful of the wackiest niche manufacturers from making an appearance, but there were encouraging signs that 2011 is set to be a healthier year for the MI industry than 2010.
Click onwards to see our traditional selection of oddities and weirdness...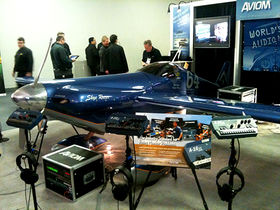 Air Aviom
Aviom was the only company to have an aeroplane on its stand. Respect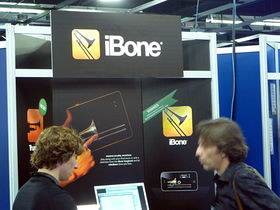 Childish innuendo #1: iBone
We were sorely disappointed when this turned out to be a perfectly innocent trombone app for iOS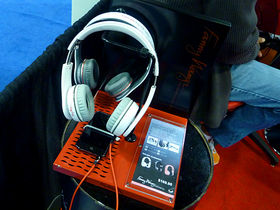 Childish innuendo #2: Fanny Wang headphones
There's nothing to laugh at here. Move along...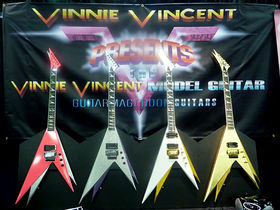 Vinnie Vincent Guitarmageddon Guitars
Two Vs for the price of one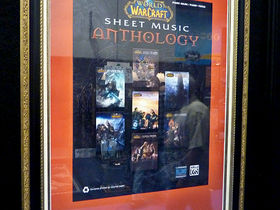 World Of Warcraft sheet music anthology
Really!?... Nerdgasm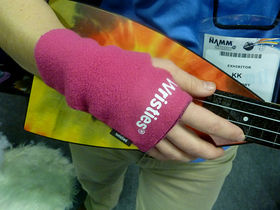 Wristies
Ideal for the gentleman guitarist or for keeping those wrists toasty during recreations of Rick Wakeman's King Arthur On Ice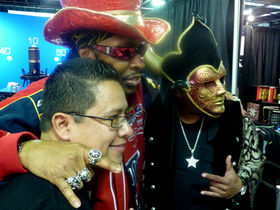 Bootsy Collins
Bootsy always turns up at NAMM, but for once we managed to snap him next to someone who was even more bizarrely dressed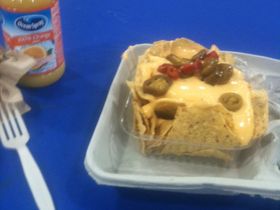 Breakfast nachos
This is what Team MusicRadar ate for breakfast on the final day of NAMM. Note the cursory orange juice. Please don't judge us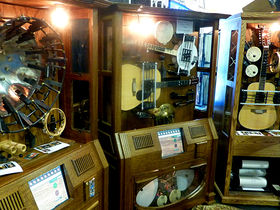 Furniture that plays Beach Boys hits...
...we wish our cupboards at home were giant Pet Sounds music boxes like these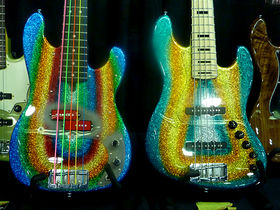 Avella Coppolo basses
Way too drab for our tastes...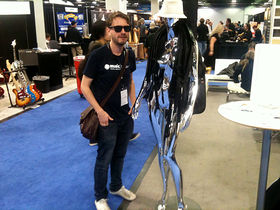 We used our best lines on the shiny plastic woman...
...but unfortunately she wasn't into the always-misguided 'sunglasses indoors' look. On that note, we'll see you at NAMM 2012!