NAMM 2010: Vox stand in pictures
17th Jan 2010 | 02:50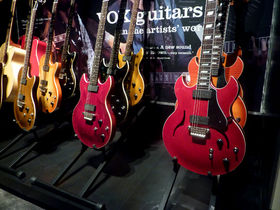 New Vox electric guitars
The new, Virage-inspired models in an array of finishes. Pretty sexy, if we're honest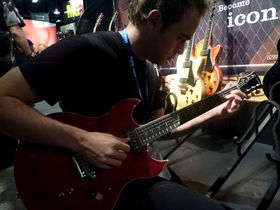 SDC-55 Double Cutaway
We just couldn't resist giving this one a test-drive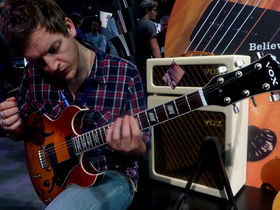 HDC-77 semi-hollowbody
Or this one. It's just so good looking. The guitar's not bad either...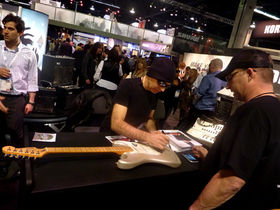 Joe Satriani signing event
"Don't scribble on that, you'll bloody ruin it!"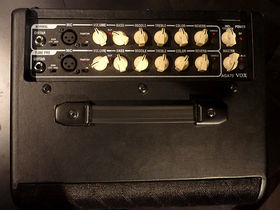 Vox AGA70 acoustic guitar amp
Right, serious stuff now. There's definitely nothing funny about acoustic amps. Here's the AGA70's control panel.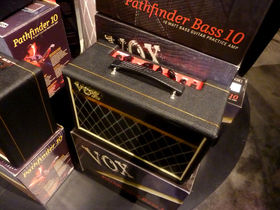 Pathfinder Bass 10 amp
A compact practice amp for bassists. No gags here either.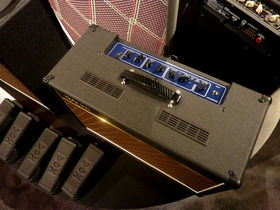 AC15VR combo
The wah-wahs gathered in awe at the AC15VR's feet...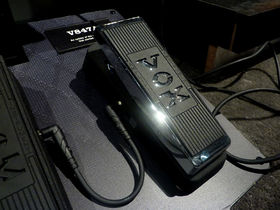 V847A wah-wah
This one didn't. It's special. See how it shines
Guitars, amps, FX and Satch
New Vox electric guitars in an array of finishes.