NAMM 2010: The Fender stand in pictures
14th Jan 2010 | 23:42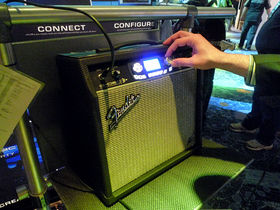 G-DEC 3 combo
We kick off with a little amp that's a big deal. 2010's makeover has turned the G-DEC into a formidable practice and recording tool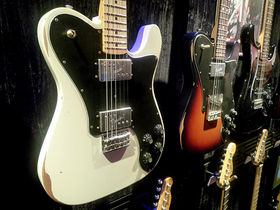 Road Worn '72 Telecaster Deluxe and Custom
Limited runs giving the relic treatment to the guitars that indie kids can't get enough of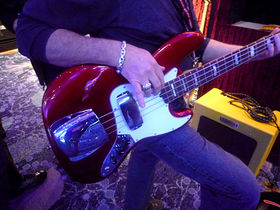 Jazz Bass 50th Anniversary
The best looking bass guitar of all time? Probably...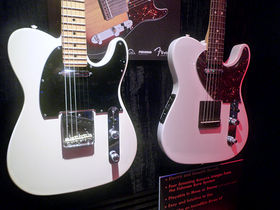 American Special Telecaster and Acoustasonic Tele
Fender's newest workhorse Tele alongside something that looks similar, but sounds very different indeed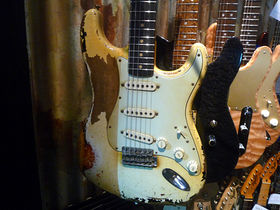 Custom Shop Heavy Relic 1960s Strat
Olympic White over sunburst. A seriously limited and utterly drool-worthy guitar for relic fans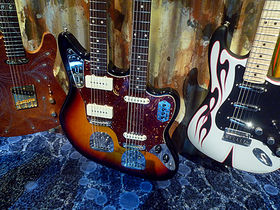 Custom Shop Jazzmaster/Baritone doubleneck
For the surf guitarist who has everything...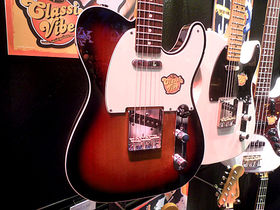 Squier Classic Vibe '60s Tele
After the '50s model, it was bound (ahem) to happen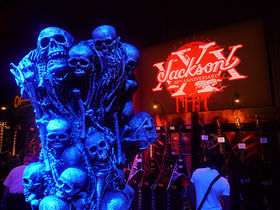 The Jackson stand
Skulls? Check. Pointy guitars? Check. The Bloodline is in the house.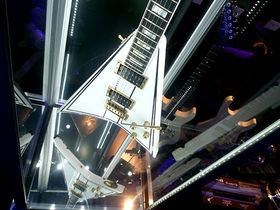 Jackson's ultra-limited Randy Rhoads tribute model
Lovingly recreated, complete with a gaffer-taped rear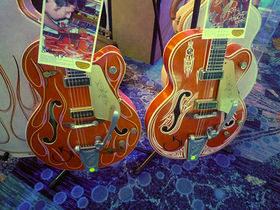 Custom-finished Gretsch Chet Atkins models
Those without quiffs and beetle crushers need not apply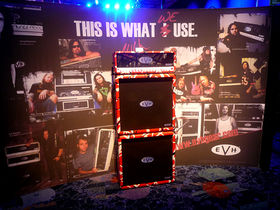 EVH 5150 stack
Featuring the right stripes...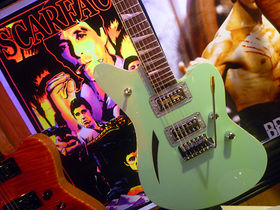 Charvel Custom Shop Surfcaster
Finally... Gretsch pickups on a Surfcaster? Can we take one of these home please?
Highlights from Charvel, Gretsch, Jackson and more
We kick off with a little amp that's a big deal. The 2010 makeover has turned the G-DEC into a formidable practice and recording tool