NAMM 2010: That Eric Clapton and Fender phone TV ad shot-by-shot
15th Jan 2010 | 17:40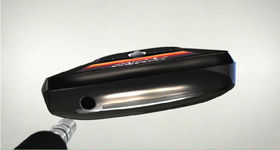 Incoming!
The TV ad begins (watch along at fender.com/promos/2010/tmobile) and it's not a phone adaptor… It's a guitar lead!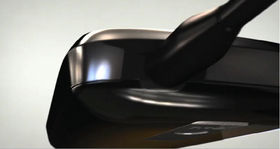 Plug me in
Fail! It looks like the lead has turned into an adpator. Ah, CG - you trick us again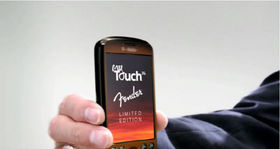 Touched by the hand of God!
Eric finally gets to touch his myTouch. Hmm, wooden effect casing…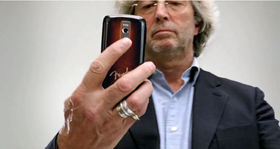 "You have no messages…"
Check that epic sunburst-effect casing and Fender logo - want!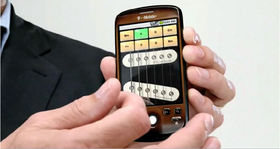 Move over App Store
That'll be an Android Market application - he actually strums it in time with the song!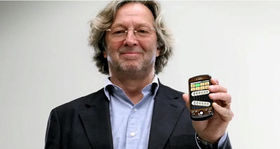 Smirking a tab
A cute smile from the man after strumming his signature (Cl)app(ton)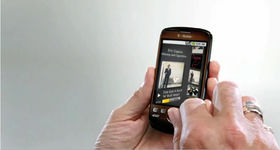 Let your fingers do the walking…
Now it's time to watch one of those "preloaded Clapton classics"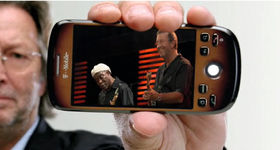 So far, so iPhone
He's playing Rock'n'Roll Heart from Money and Cigarettes, if you're interested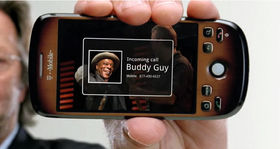 Ring ring!
That's Buddy Guy on 877-490-6637, btw! It's toll-free so give it a call!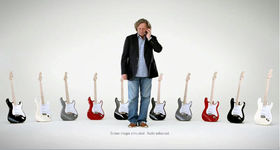 Speaking to my Buddy
"Buddy! Just hanging…" Which as scripts go, must've been pretty easy to learn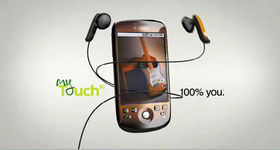 And that's your lot!
"Not just a phone, a collector's item," say T-Mobile. "Want one," say MusicRadar
See a God strum a wooden(ish) phone in screengrabs!