Musikmesse 2012: The best vintage guitars, amps and more in pictures
26th Mar 2012 | 12:51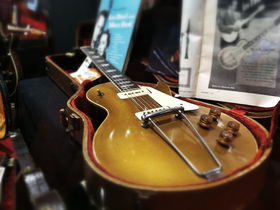 The Musikmesse Vintage Show
Vintage beauties from Gibson, Fender, Gretsch and much more!
Frankfurt Musikmesse 2012 wasn't just about new products. Up on floor 4.1, the Musikmesse Vintage Show saw several retailers put together a staggering collection of vintage guitars, amplifiers and more.
Kicking off with this beautiful 1952 Gibson Les Paul, here are some of the highlights. Click onwards and prepare to drool...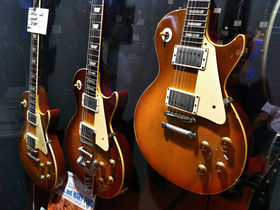 Half a million euros' worth of Gibson Les Pauls
A trio of genuine 1958-9 Bursts, including a '58 belonging to the late Ronnie Montrose (far left)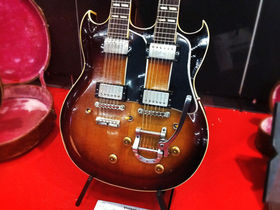 1958 Gibson EMS-1235
Approximately as rare as hens' teeth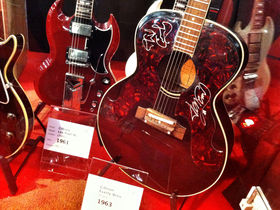 1963 Gibson Everly Brothers acoustic
Signed by Don and Phil, we really wanted to take this home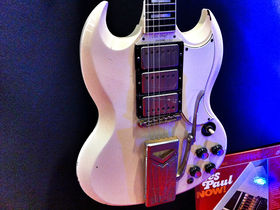 1961 Gibson SG/Les Paul Custom
Sister Rosetta Tharpe style...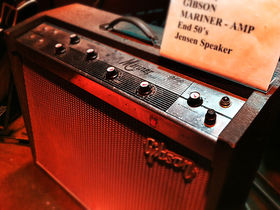 Late 1950s Gibson Mariner Amp
Very cool and very underrated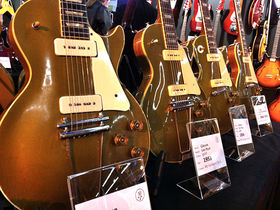 1953-4 Gibson Les Pauls
More utterly gorgeous Goldtops. The wrapover '54s are particularly sexy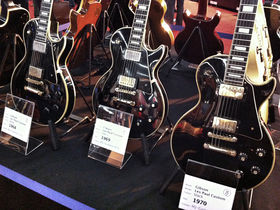 1968-70 Gibson Les Paul Customs
Some of Gibson's best guitars of the period were Black Beauties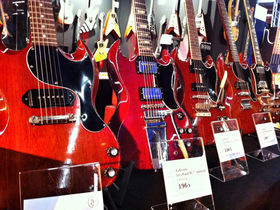 1960s Gibson SGs
Whether you like humbuckers or P-90s, hardtails or vibratos, there was plenty of choice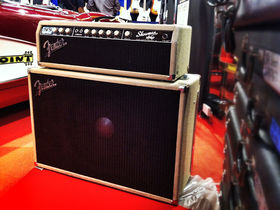 1962 Blonde Fender Showman Amp
There aren't many cooler-looking backlines than this...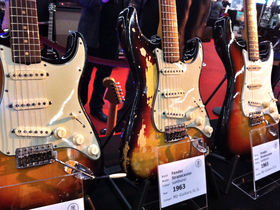 1960s sunburst Fender Stratocasters
Now that's some real road wear, right there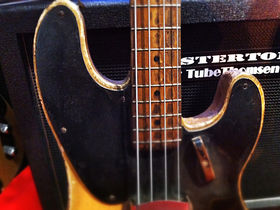 1952 Fender Precision Bass
Did we mention road wear? Impressive use of the dusty end by whoever owned this instrument...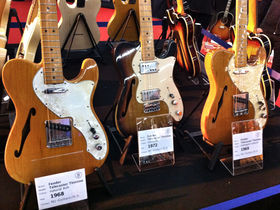 Fender Telecaster Thinlines
1968-72 represented. That sunburst '72 is a real looker!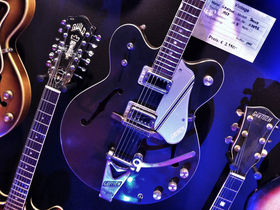 1968 Gretsch 6105 Rally
Racing stripe scratchplate and an onboard treble boost? Smokin' hot...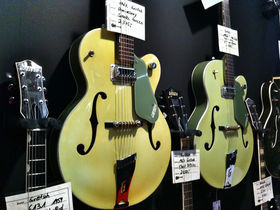 1962 Gretsch 6125 Anniversary hollowbodies
Super cool in green with single HiLo'Tron pickups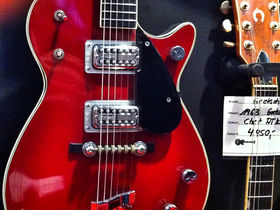 1959 Gretsch 6131 Jet Firebird
With original Filtertron PAFs, this was pretty high on our most-wanted list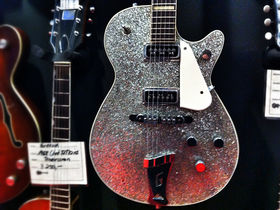 1955 Gretsch 6129 Silver Jet
As was this, although you have to question the decision to retrofit a Les Paul-style scratchplate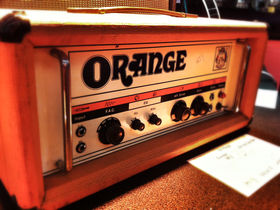 1970s Orange OR120 amp head
With all this vintage Americana it was good to see the Brits get a look in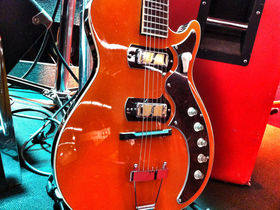 1960s Harmony Stratotone
For all the more valuable instruments on display, this was a real head-turner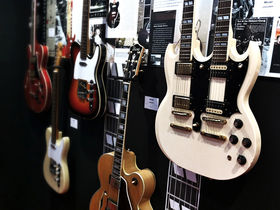 1970s Ibanez electric guitars
A large display charted the Japanese company's journey from the 'Lawsuit' era to the JEM and beyond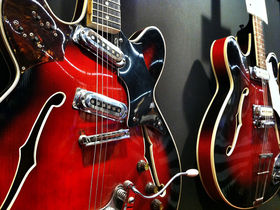 1970s Framus semis
No, it hasn't melted, it was meant to look like that.