Musikmesse 2011: From the basement
11th Apr 2011 | 14:18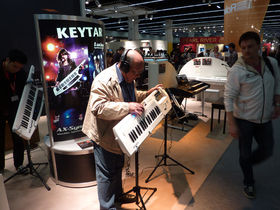 AX master
You're never too old to take up the keytar. And who needs a strap when you've got a stand?
Musikmesse 2011: As you'll know if you were following our coverage last week, MusicRadar scoured the Messe floor for the best new guitar, tech, drum and DJ products. But, as ever, our eyes were also on the lookout for the weird, the wacky and the whimsical: the items and people who keep spirits high as you pace your hundredth travelator of the day. Here they are in all their leftfield glory.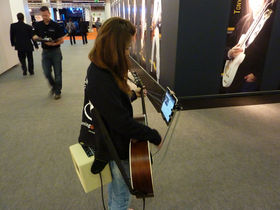 One woman band
Amp, guitar and iPad: the holy triumvirate for the next-gen Messe busker.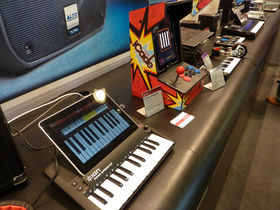 Wrong turn
Spot the iPad hardware add-on that's wandered into the wrong trade show.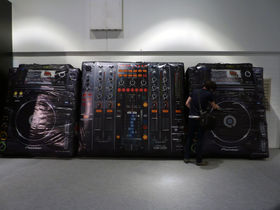 We're going to need a bigger booth
This DJ blows. He has to if he wants to inflate his decks and mixer.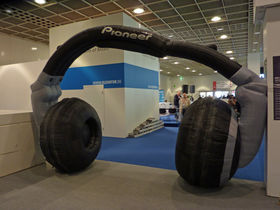 Deflated
Sadly, these headphones produce a lot of hiss. At least they did after we'd shoved a pin in them.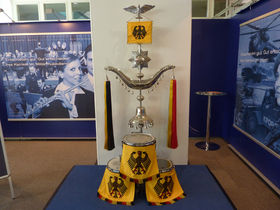 Sonic sculpture
Drum exhibit, or the most elaborate set of weighing scales ever devised? You decide.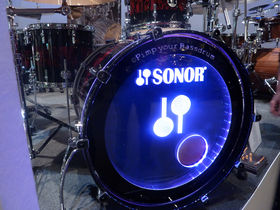 The light-up bass drum
Well, it beats a bit of scrawl with a black permanent marker pen.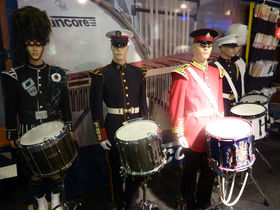 Drums for dummies
This was the year that Kraftwerk decided to ditch the synthesizers.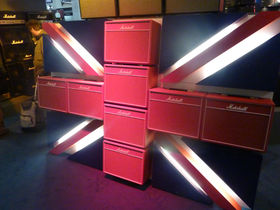 National amp-them
Which country is Marshall from again? We can't quite recall.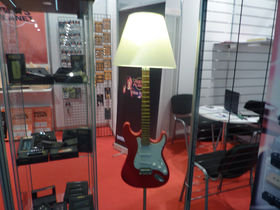 100watt-ocaster
If one guitar lit up the show, it was this one.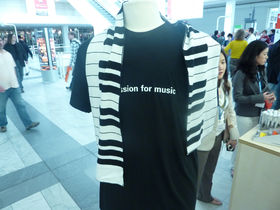 The piano scarf
Because piano ties are so 2010.
Hey good lookin'
Elektron proves that its Octatrack will quite literally melt your face off.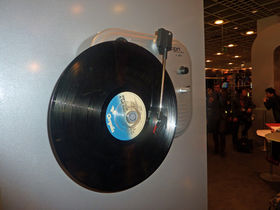 Vertical vinyl
We're not sure what we're more confused about: how this works or why it's playing a Huey Lewis And The News record.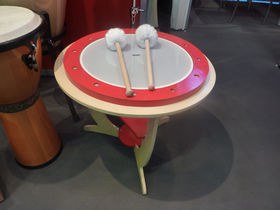 But daddy I want one…
Your child's next birthday present. IF YOU'RE INSANE.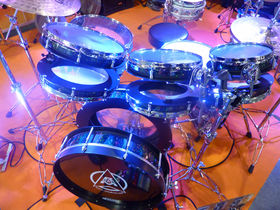 Collapsible drums
Record this kit and there'll be plenty of space in your mix.