Musikmesse 2010: the Gibson stand in pictures
24th Mar 2010 | 19:06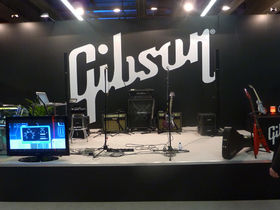 The (empty) Gibson artist stage
Hey, it's Wednesday, alright? Everyone knows rock stars only hang out at trade shows on Saturdays... but wait a minute! Isn't that the guy from Annihilator's guitar?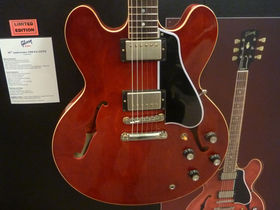 Gibson Custom 50th Anniversary 1960 ES-335TD
A real beauty, with the slimmer neck profile beloved of many connoisseurs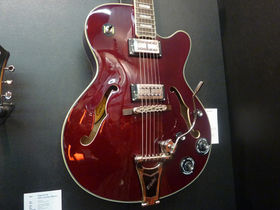 Epiphone Emporer Swingster
Just add slapback for the perfect rockabilly experience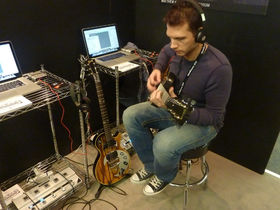 Gibson Dusk Tiger
A couple of Dusk Tigers in the wild to pick up and play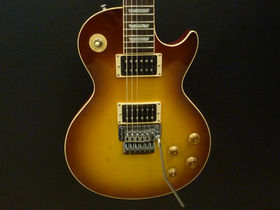 Gibson Les Paul Axcess
Now with hotter 498T and 496R humbuckers for 2010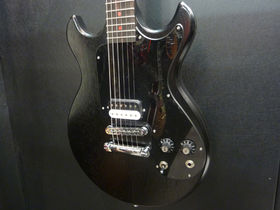 Gibson Joan Jett Blackheart
This guitar doesn't just like rock 'n' roll. No. It bloody loves it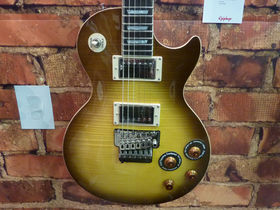 Epiphone Les Paul Plustop PRO/FX
Epiphone now offers lovers of the Gibson Les Paul Axcess a more affordable option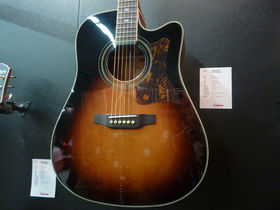 Epiphone Masterbilt DR-500MCE
Loaded with Shadow NanoFlex and NanoMag pickups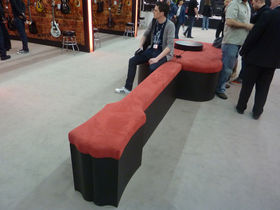 Guitar-shaped sofa
Why? Just because they can...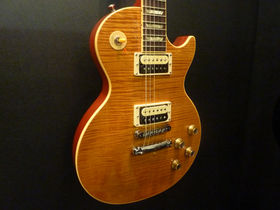 Gibson Slash Appetite Les Paul
Based on the Kris Derrig replica he recorded GN'R's seminal debut with, this is definitely a Gibson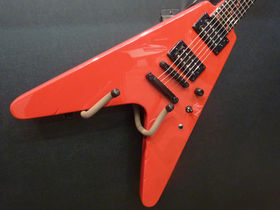 Epiphone Jeff Waters Annihilation-V
"The ultimate metal guitar", says Jeff. Frankly, who are we to disagree?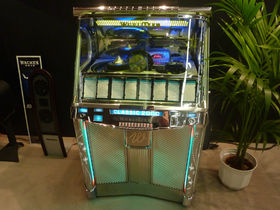 Cool Wurlitzer jukebox number one
Wurlitzer is part of the Gibson family, so what better piece of audio furniture to complement the guitar-shaped sofa?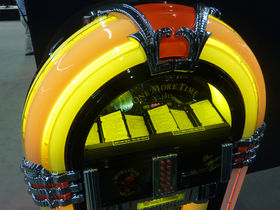 Wurlitzer One More Time
We just had to squeeze this one in. The classic, iconic Wurlitzer One More Time based on a design from 1946. And that's even older than rock 'n' roll...
Gibson, Epiphone and Wurlitzer goodness from Frankfurt