Musikmesse 2010: International Vintage Show highlights gallery
26th Mar 2010 | 16:37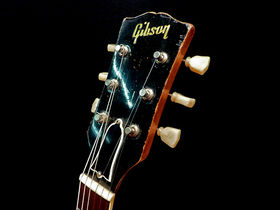 Musikmesse 2010: International Vintage Show highlights gallery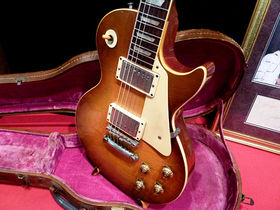 1959 Gibson Les Paul Standard
Alongside the iconic Clapton and SRV Strats, the Burst Brothers also had a couple of bona fide 'Bursts...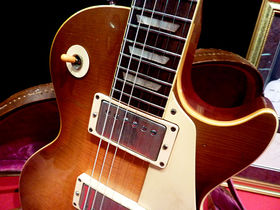 Les Paul Standard detail
...and this one is well worth a second look. Check out that lacquer checking!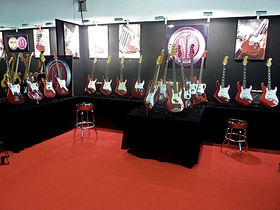 And in the red corner...
Candy apple red to be precise. Jaguars, Jazzmasters, Stratocasters, Jazz and Precision basses and more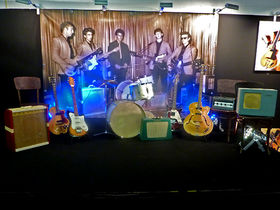 Ja, ja, ja!
Paying homage to The Beatles' formative years on the Reeperbahn, Hamburg Star Club memorabilia was plentiful, and this recreation of their pre-fame live set-up made us want to get up and rock 'n' roll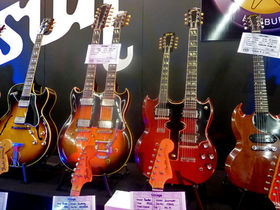 Gibson doublenecks
A couple of rare-as-hens-teeth doublers, one bound and one with a mandolin neck in place of the usual 12-string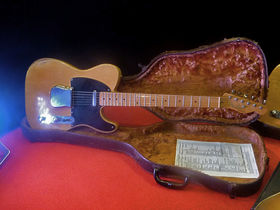 Blackguard Telecaster
Our favourite '50s Fender exhibited at the International Vintage Show. Now, if only there was an amp to play it through...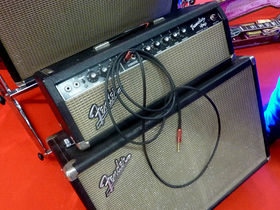 Blackface Fender Tremolux
Oh, go on then. Rarely has backline looked so sexy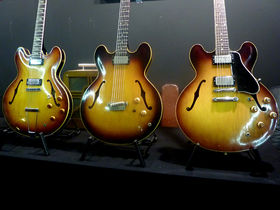 Vintage Gibson and Epiphone semis
The ES-335TD's (right) long pickguard betrays its pre-1961 manufacture. A beautiful example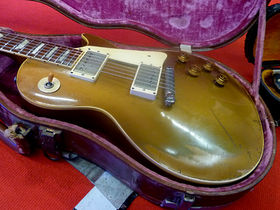 1955 Les Paul Goldtop
When Goldtops go green. This model's wrapover bridge denotes it as a '55. It would originally have been fitted with soapbar P-90s but they've been swapped for humbuckers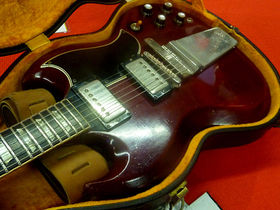 Early '60s SG with Maestro vibrola
Let's just hope the owner didn't lose the vibrato arm...