Musikmesse 2010: Ibanez Limited Edition guitars in pictures
24th Mar 2010 | 21:08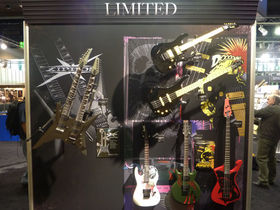 Ibanez Limited Editon
The Frankfurt Musikmesse stand in pictures
The Ibanez stand at this year's Musikmesse was awash with colour thanks in part to its Limited Edition guitars. One half inspired by cartoons and superheroes (dinosaur claw-marks, heart-eating skulls and blindingly-bright yellow hardware) - the other celebrating musical milestones in history (think piano graphics, African engravings and a vinyl record for a pickguard!).
Not to mention the pointiest doubleneck we've ever seen.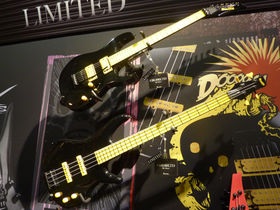 "Turn on the light"
Ibanez GRG010LTD BK guitar and Ibanez GSR010LTD BK bass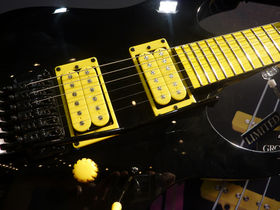 And turn it brighter...
Ibanez GRG010LTD BK close-up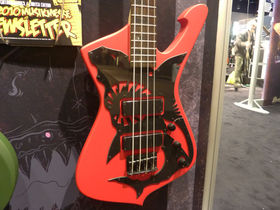 "Menacing sharkman"
Ibanez ICB010LTD RDF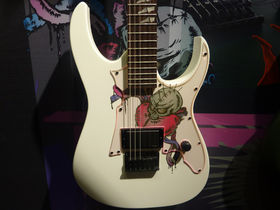 "Heart snatcher"
Ibanez GRGR010LTD-WH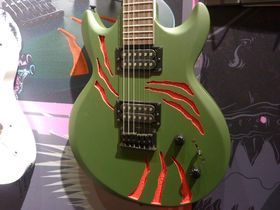 "The law of the Jurassic period"
Ibanez GAX010LTD-GTF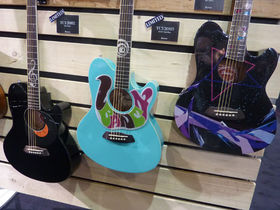 "Milestones of musical history"
From L-R: Ibanez Talman TCY20102-BK (with vinyl record-style pickguard!), TCY20103 and TCY20104-BK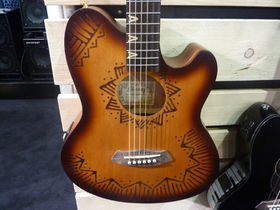 "Ethno-DNA"
Ibanez TCY20101-0VV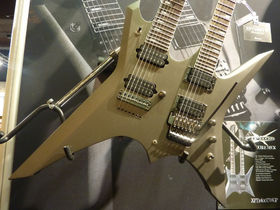 Xiphos doubleneck!
Ibanez XPT1400TWGP