Musikmesse 2010: From The Basement
26th Mar 2010 | 17:26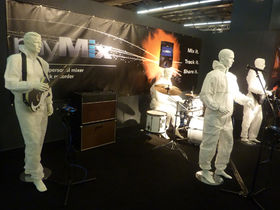 Without a doubt, the best band at Frankfurt
After a couple of days on the show floor, it was refreshing to find a stand that wasn't pumping out slap bass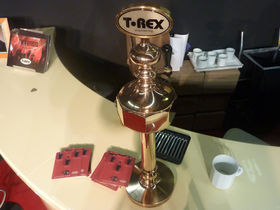 T-Rex Engineering beer
While we're on the subject of 'refreshing'...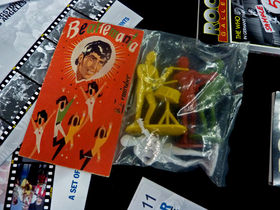 Plastic Fabtastic Four
One of the weirder items of Beatles memorabilia on display at the International Vintage Show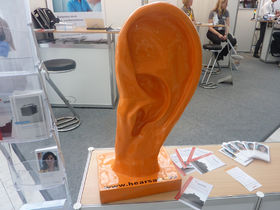 A massive orange ear
Sssshhhh!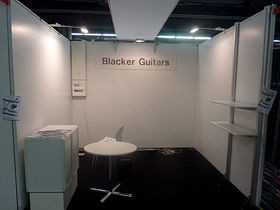 Could they be any whiter?
Either Blacker Guitars missed their flight or this is a Yoko Ono art installation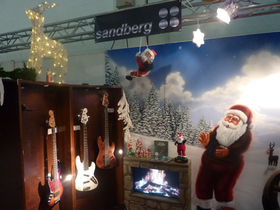 It's always Christmas on the Sandberg stand...
WTF?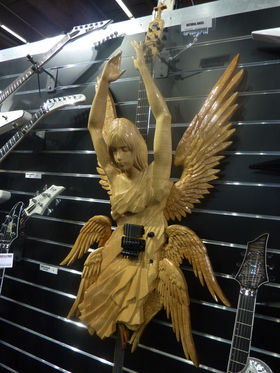 ESP Natural Angel
And the award for Least Practical Guitar Design goes to... Nice wings though, fair play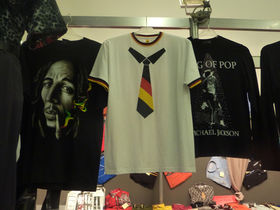 The merch stand was excellent this year
Taking the 'T-shirt and tie' combo beyond the pale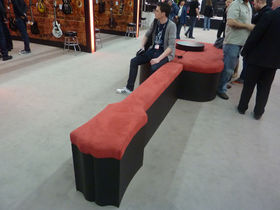 Guitar Sofa...
The ultimate drug-induced rockstar home furnishings purchase?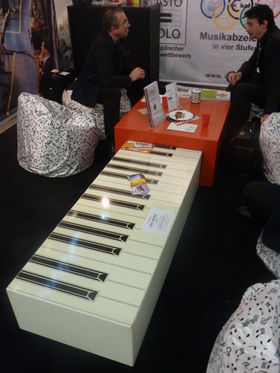 ...to go with the Piano Table
We'll leave the bean bags though, thanks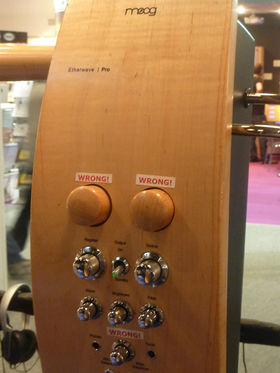 Wrong Moog
A mysterious Etherwave Pro on the Moog stand with 'WRONG!' wooden knobs. What's wrong? Answers on a postcard...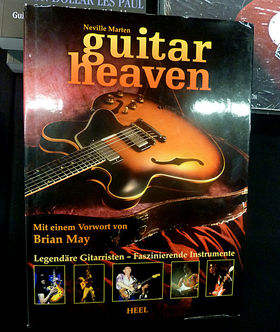 Mit einen Vorwort von Brian May
Guitar Techniques editor Neville Marten makes an appearance, in German, at the International Vintage Show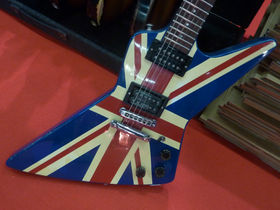 Union Jack Explorer
If Noel Gallagher went metal...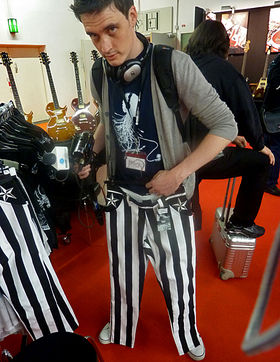 Wowsers
Team MusicRadar consider a wardrobe makeover, Frankfurt-style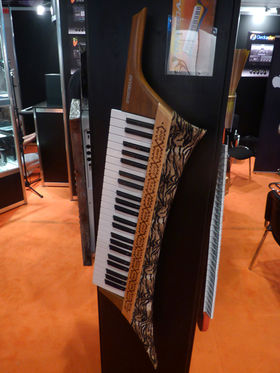 Animal print keytar
What's the one thing more tasteful than a keytar? One with a faux animal skin print of course!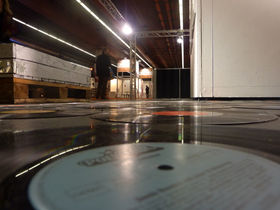 Vinyl floor
Team MusicRadar slips off its high heels and investigates further...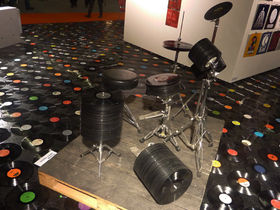 Vinyl record drum kit
Drums. Made of records. Check out heynekunstfabrik.de for more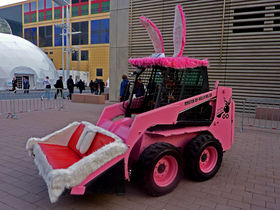 The dancing pink JCB
The taxis in Frankfurt are really quite something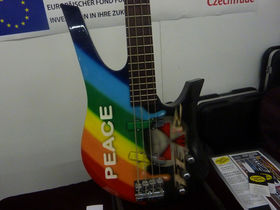 Peace out
And that's the weirdness over for another year. Roll on Musikmesse 2011!
Photo gallery: The strangest sights of Frankfurt