MusicRadar's Glastonbury 2013 highlights
1st Jul 2013 | 15:00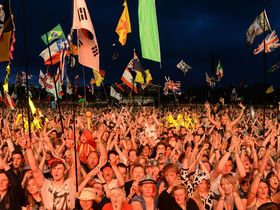 MusicRadar's Glastonbury 2013 highlights
We pick our favourite performances of the weekend...
The cows of Worthy Farm are returning to their battered fields, several thousand music fans are shaking off a three-day hangover, and Michael Eavis is proclaiming 2013 to be the best year ever.

It can only mean one thing: Glastonbury is over. But fear not - MusicRadar is on hand to fend off the post-festival blues with our pick of the weekend's finest performances.
Who gave your favourite performance of the festival? Let us know in the comments below...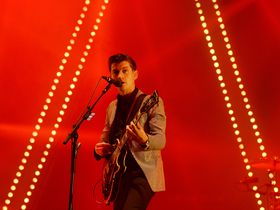 Arctic Monkeys
Pyramid Stage, Friday
Super-slick hairdos, Elvis-aping banter and a set packed with the hits made the Arctic Monkeys the perfect Friday night headliner. A string-laden encore and 100,000 people singing happy birthday to Alex Turner's mum was the icing on the cake.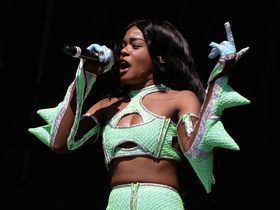 Azealia Banks
Other Stage, Saturday
Looking like she'd escaped from one of the weirder corners of the site, Azealia Banks' formidable live show scared all the nice middle class children eating hummus at the Other Stage on Saturday afternoon and added some much-need edge to the bigger stages.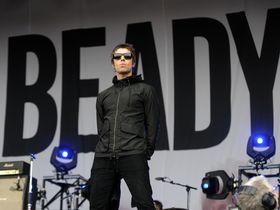 Beady Eye
Other Stage, Friday
Shaking the festival into life on Friday morning with a surprise set on the Other Stage, Beady Eye's mix of their own material and stone-cold Oasis classics drew an enormous crowd and proved that, if nothing else, Liam Gallagher is still a thoroughbred rock 'n' roll star.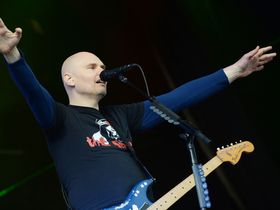 Smashing Pumpkins
Other Stage, Sunday
Billy Corgan and co rolled out the hits - plus a David Bowie cover - for a set heavy on nostalgia that no doubt transported much of the crowd back to angst-ridden '90s childhoods. Hooray for that.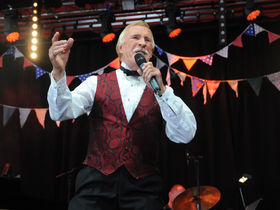 Sir Bruce Forsyth
Avalon Stage, Sunday
The surprise hit of the weekend, Brucie packed the Avalon Stage out with his old-school showmanship and national treasure status. The unintentionally off-key banter was clearly the Brucie Bonus of the afternoon.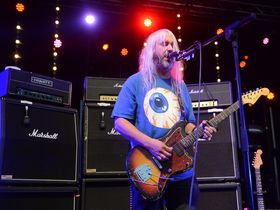 Dinosaur Jr
Park Stage, Friday
Incredibly loud and, quite frankly, incredibly brilliant, J Mascis and co turned everything up to 11 and blasted the Park Stage like it's never been blasted before. We're told that even the cows, hidden in their secret off-site location, were rocking out to this one.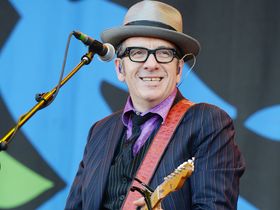 Elvis Costello
Pyramid Stage, Saturday
A breathless run through the hits, with the added bonus of some spiky politically-charged songs, tapped into the Glastonbury spirit of old on Saturday afternoon.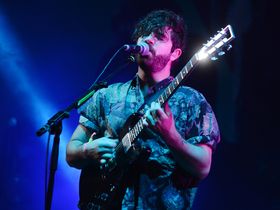 Foals
Other Stage, Friday
A five-headed funk machine descended on the Other Stage on Friday, led by the fearless Yannis Philippakis, who dived into the crowd like a man who'd dropped his wallet. Truly first-rate funkateering.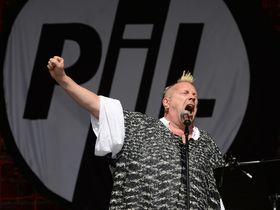 PIL
Other Stage, Sunday
Wearing what appeared to be the skin of a fantastical creature and looking like he'd been living on a diet of free butter for a couple of years didn't stop John Lydon and the mighty PIL descending on the Other Stage in all their righteous fury on Sunday.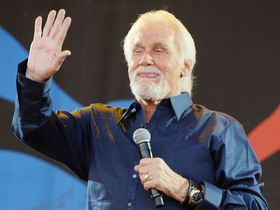 Kenny Rogers
Pyramid Stage, Saturday
Kenny rolled up to Glastonbury with a pocketful of hits and left a hero. Proof that the Sunday slot for acts of a certain vintage remains an unmissable highlight of the weekend.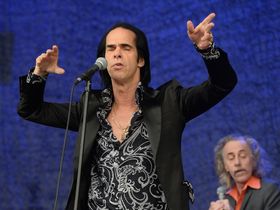 Nick Cave & The Bad Seeds
Pyramid Stage, Sunday
No one can frighten a front row and have the BBC hammering the 'Apologies if you've been offended by this stream' button quite like Nick Cave. The greatest living Australian stamped his presence all over the Pyramid Stage on Sunday and gave Mumford & Sons the impossible job of following him.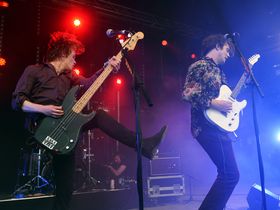 Palma Violets
Park Stage, Friday
Rough and ready they might be, but few bands were as visibly chuffed to be playing the festival as Palma Violets were on Friday. Enthusiasm and some fine guitar mangling more than made up for their lack of truly excellent tunes.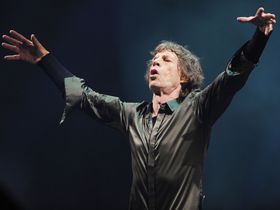 The Rolling Stones
Pyramid Stage, Saturday
Could the appearance of the Stones ever live up to hype? According to Twitter, definitely not, but if you were to ask the record-breaking crowd that was there to witness Mick and Keef's long-awaiting visit to Worthy Farm, you'd get a different answer.