Matt Schofield's Blues Guitar Artistry DVD out now
4th Oct 2010 | 13:51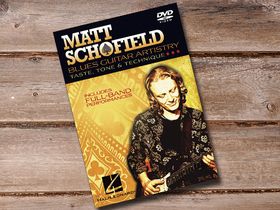 See a video trailer here!
Rising star of UK electric blues Matt Schofield recently released Blues Guitar Artistry, a new DVD that features full band performances along with insight into Matt's technique and tone.
Check out the video trailer above for a taster. You can order Blues Guitar Artistry here.
If you want to check out more from the blues maestro, there's some more talk and some particularly tasty playing in the following clip: