Justin Timberlake is most powerful musician of today?
23rd May 2008 | 09:59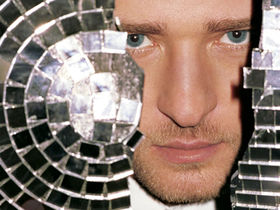 Bono makes the cut, of course
You would be forgiven for thinking that a list boldly named The Top 12 Most Powerful Musicians Of Today, would be brimming with your pay-what-you-like-for-an-album Trent Reznor/Thom Yorke types. Or Chris Martin and co; who can give away a song in multiple formats before it goes on sale. But, you would be wrong.

The list in question belongs to MuchMusic.com, whose main criteria were: "clothing lines, fragrances, sold-out tours, charities, endorsement deals and, of course, relevancy".   
12. 50 Cent
11. Christina Aguilera
10. Miley Cyrus
9. Bono
8. Kanye West
7. Beyonce
6. Timbaland
5. Hilary Duff
4. Diddy
3. Madonna
2. Jay-Z
1. Justin Timberlake