Hear The Dead Weather's new single now!
27th May 2009 | 09:04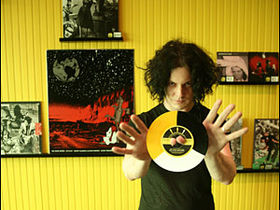 Treat Me Like Your Mother appears online
Jack White's Midas touch shows no sign of losing its potency just yet. This morning, the MusicRadar team finds itself headphones-on, pulling our best rock faces and nodding along to the new single from The Dead Weather, entitled Treat Me Like Your Mother.
Does it rock like a filthy funked up S&M Zeppelin on bad drugs? You bet it does. Buy it from Third Man Records here, or listen now: