Gibson announces Tom Scholz Collector's Choice Les Paul
2nd Apr 2013 | 16:56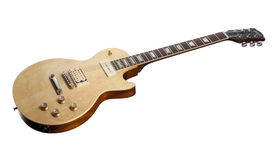 Intro
The Gibson Custom Collector's Choice™ #10 Tom Scholz 1968 Les Paul
Gibson Custom has announced that the next model in its Collector's Choice series will be based on Boston guitarist Tom Scholz's prized 1968 Les Paul.
The idea behind the Collector's Choice series is to create a replica of a specific guitar that is as close to the original as modern production processes can possibly get and, as such, Gibson Custom has had full access to Tom Scholz's original 1968 Les Paul Goldtop.
There will be between 25 and 300 replicas produced, each complete with a Custom Shop hardshell case. Current US MSRP is a wallet-impaling $9,409.
Click through the gallery to take a closer look at some of the key features.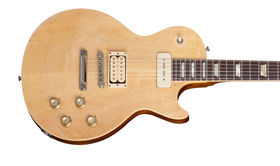 Body
Believe it or not, Scholz's original guitar started life as a Goldtop
The Tom Scholz 1968 Les Paul has a period-correct one-piece A-grade mahogany back with plain maple top. That's unchambered, too, so those with weak backs should think twice. Believe it or not, the original guitar started life as a Goldtop, so the natural look is the result of the stripping away of an original finish to reveal the plain maple, which was then refinished with nitrocellulose lacquer.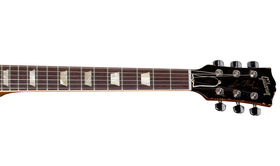 Neck
As with the body, the Gibson Custom Shop has attempted to recreate the exact profile of the original
The guitar's neck has been custom carved to match the 'cheeky' full feeling of Scholz's original Goldtop. It's all mahogany and is topped with a one-piece rosewood fingerboard with nitro-finished trapezoid inlays.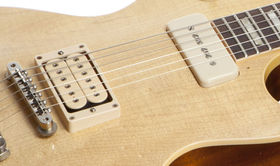 Pickups
Scholz added the Dimarzio humbucker before he recorded Boston's 1976 debut
Scholz switched out the supplied bridge pickup for his favoured DiMarzio Super Distortion (bridge) and retained the original P-90 in the neck of the guitar.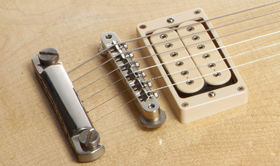 Bridge
The tailpiece may be light weight, but we can assure you the guitar won't be...
Hardware-wise there's an ABR-1 Tune-O-Matic with a lightweight aluminium tailpiece, both are nickel-plated.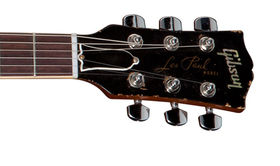 Headstock
The wear on the headstock corresponds to Scholz's own Les Paul
Note the vintage truss rod cover, plus the Schaller M6 tuners, which replace the 1968's factory spec Klusons, another mod Scholz made to his original Goldtop.