Billy Sheehan's 10 greatest bass albums of all time
4th Dec 2010 | 00:15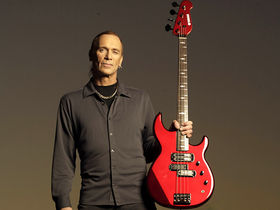 Billy Sheehan's 10 greatest bass albums of all time
Since he first burst upon the music scene with the band Talas, Billy Sheehan has put the world on notice that the bass was not to be ignored.
Throughout the years, Sheehan, a recipient of just about every 'Best Bassist' award known to man, has lent his expressive yet mind-blogging chops to recordings by David Lee Roth, Steve Vai and dozens of other artists. Most notable, of course, is his work with his own band Mr Big, and after a much-too-long hiatus, the multi-platinum group has wrapped up a new album, due for release in early 2011.
MusicRadar will be talking with Sheehan about Mr Big shortly. In the meantime, we asked him to run down those recordings he considers to be the 10 greatest bass albums of all time, ones that have had a profound impact on his playing and musical aesthetic. In order of rank (and with one - or many, as the case may be - thrown in for good measure), here they are...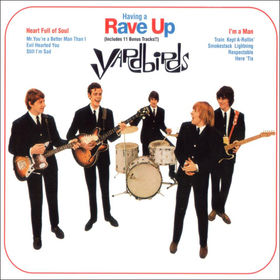 The Yardbirds - Having A Rave Up (1965)
"Standing in the shadows of guitar gods Page, Beck and Clapton, bassist Paul Samwell-Smith was obviously overlooked by many. But the fact remains that he was totally awesome and an essential element to what was going on musically in The Yardbirds.
"Great tone (that's why I use the neck position 'EBO'-style pickup on my Yamaha basses) and brilliant lines."
Listen: The Yardbirds - Train Kept A-Rollin' (1965)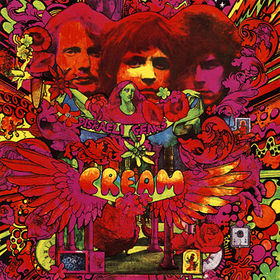 Cream - Disraeli Gears (1967)
"Jack Bruce killed on this record. The musical telepathy between him and Eric Clapton was extraordinary. Bruce really made the bass an ensemble instrument here; in fact, the album features wonderfully intuitive and groundbreaking interplay among all three players (drummer Ginger Baker is certainly no slouch).
"And give it up for Bruce as a singer of the highest order. Fantastic!"
Listen: Cream - Sunshine Of Your Love (1967)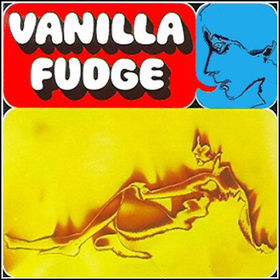 Vanilla Fudge - Vanilla Fudge (1967)
"Tim Bogert - my biggest influence. He turned everybody's heads around with his Jamerson-like, psychedelic, adventurous and utterly unique approach to bass playing.
"Great singer, too, and one of the nicest guys you could ever hope to meet."
Listen: Vanilla Fudge - You Keep Me Hangin' On (1967)
The Who - Live At Leeds (1970)
"Rest In Peace, John Entwistle - a rock bass icon to so many. His unique tone and aggressive approach made him stand out among thousands of bass players, allowing him to drive The Who to extreme heaviosity.
"No mean feat, that last point."
Listen: The Who - Young Man Blues (1970)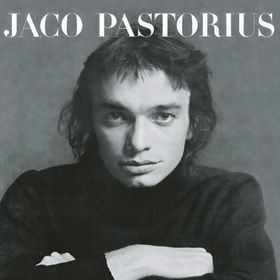 Jaco Pastorius - Jaco Pastorius (1976)
"Not only is this the best solo bass player record ever, but it contains all of the essential elements to make a great record period.
"Of course, it should be stressed that Jaco is playing beyond-amazing bass, but I think you get that already."
Listen: Jaco Pastorious - Portrait Of Tracy (1976)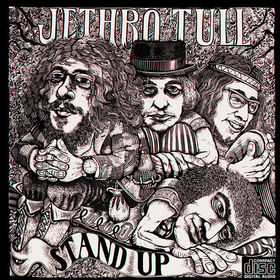 Jethro Tull - Stand Up (1969)
"Great tone and brilliant lines. I love this record for many reasons, but mostly for Glenn Cornick's bass playing, which was over the top.
"And yet, he's subtle in many ways, commanding yet very well balanced. These are the marks of a true artist."
Listen: Jethro Tull - Back To The Family (1969)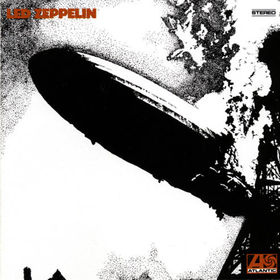 Led Zeppelin - Led Zeppelin (1969)
"In my own humble opinion, Led Zeppelin would have been much much less, and maybe just an obscure Yardbirds spin-off band, were it not for the mighty John Paul Jones.
"The way he grooved with drummer John Bonham (another genius, to say the least) set the standard for a zillion other players and bands."
Listen: Led Zeppelin - Dazed And Confused (1969)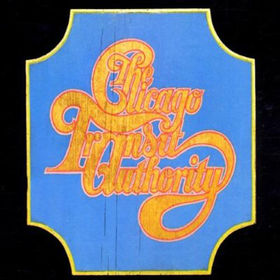 Chicago - The Chicago Transit Authority (1969)
"Because of their rapid transition to pop, Chicago has been one of music's most under-appreciated bands. Their first album, issued when they were called The Chicago Transit Authority (the actual Chicago Transit Authority threatened legal action, hence the change to 'Chicago'), was most heavy - and bassist Peter Cetera's playing was spectacular."
Listen: Chicago (or The Chicago Transit Authority) - Beginnings (1969)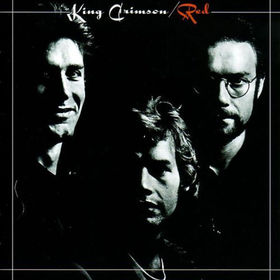 King Crimson - Red (1974)
"THE bass tone! This is one of the greatest rock/progressive albums of all time - by anyone. Bassist John Wetton sings so incredibly and plays the impossible with such feel. And yes, I'll say it again: what tone!
"Red made prog feel as vital as any genre. I've listened to it a thousand times, and will probably do so again."
Listen: King Crimson - Red (1974)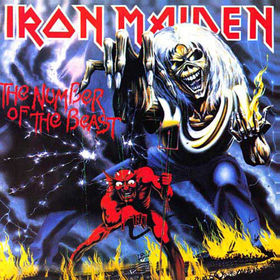 Iron Maiden - The Number Of The Beast (1982)
"I love Steve Harris' tone, approach and just about everything else he does on this record. His use of flatwound strings, coupled with an extremely aggressive playing style, illustrates his refusal to be ordinary.
"This is a player - and a band - that loves to take chances. Fantastic!"
Listen: Iron Maiden - The Number Of The Beast (1982)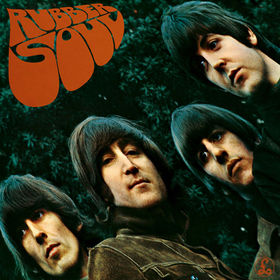 Rubber Soul - The Beatles (1965)
"This is a bonus 10, or a 10-plus, however you want to look at it. Paul McCartney. The Beatles. Any and all Paul McCartney.
"The bottom line is this: it's all great."
Listen: The Beatles - Michelle (1965)