Beatles to star in Guitar Hero-style video game?
23rd Jun 2008 | 11:39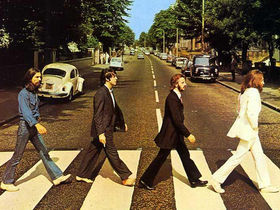 Apple Corps in talks with Guitar Hero creators Activision and Rock Band developers MTV Games
According to the Financial Times, representatives of The Beatles are in talks with Activision and MTV Games to create a Beatles-themed video game.
Talks with the Guitar Hero and Rock Band creators could pave the way for not just a multi-million dollar video game deal but also broader licensing of the Fab Four's unrivalled back catalogue.
The Beatles have historically been cautious when approaching new formats, with EMI and Apple Corps still yet to agree to license Beatles recordings for sale through iTunes or similar digital music stores.
However, recent months have seen Apple Corps, whose board includes Paul McCartney, Ringo Starr, Olivia Harrison and Yoko Ono Lennon, allow Beatles compositions to be used on both American Idol and in a Broadway musical.
An Activision spokesman reportedly declined to comment, while MTV state that "We are talking to virtually every major rock artist all the time about ways we might get them involved in Rock Band."
Here at MusicRadar, we're hoping for a faithful recreation of the Fab Four's Hamburg-era debauchery...