Architects - Lost Forever // Lost Together review
28th Mar 2014 | 12:00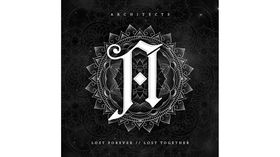 The band's best album yet?
Lost Forever//Lost Together continues down the path set by 2012's Daybreaker, which saw Architects seamlessly combine their more aggressive, angular roots with the anthemic notes of The Here And Now.
Lone guitarist and songwriter Tom Searle rises to the occasion. He adeptly balances subtle melodies and atmospheric meanderings with belligerent riffs and intricate breakdowns on the likes of C.A.N.C.E.R. and Naysayer. Vocalist Sam Carter delivers a career best in terms of both lyrics and impassioned delivery, making this the band's best album yet.